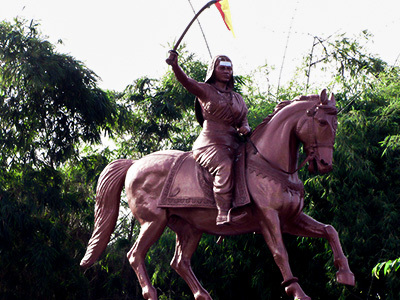 Freedom Struggle Places in Karnataka
The year 2022 is celebrated in splendour to mark the 75 years of India's Independence. The theme, 'Azadi Ka Amrit Mahotsav" is celebrated to focus on spreading awareness about India's inspiring stories and beautiful locations. Karnataka too celebrates the stories of freedom struggle under the banner 'Azadi Ka Amrit Mahotsav'. Karnataka, like many other states, too has courageous stories of freedom struggle. A must-visit freedom struggle locations in Karnataka are listed here. Influenced and inspired by national leaders, Karnataka had visionary leaders which is the example that Issuru, a small village in Shivamogga District was the first village that declared Independence from Colonial rule. There are many stories of freedom struggle locations in Karnataka.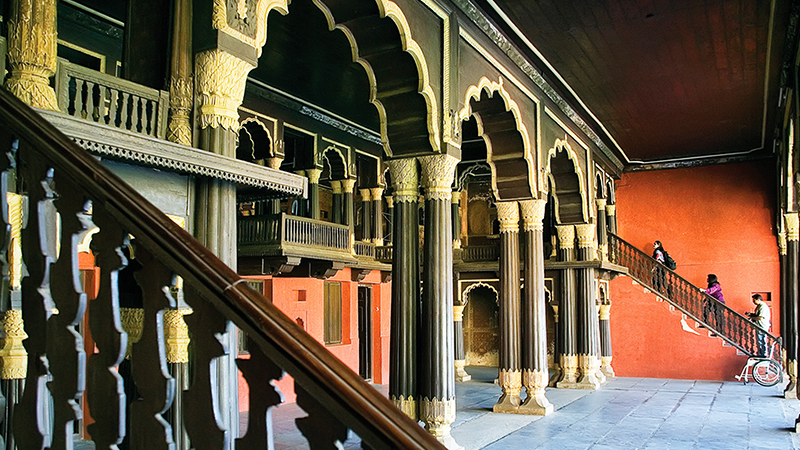 Tipu's Palace-Bangalore
Untold stories of Freedom Fighters and places of struggle
While there are several untold inspiring stories of freedom fighters from Karnataka, there are a few worth mentioning here. After the Quit India Movement by Mahatma Gandhi, Karnataka also became aggressive and joined the movement. Chitradurga, Belagavi, Dharwad, Mangalore, and Mysore were the most active districts and brought many brave men and women warriors to the forefront. Freedom struggle locations in Karnataka will inspire you to visit these locations again and again.
Vidhuarshwatha- Jallianwala Bagh of South India
With many stories of mythology, Vidhuarshwatha is also called as 'Jallianwala Bagh of South India'. A group of villagers congregated for Satyagraha as a part of the freedom struggle but were fired arbitrarily by the police sacrificing around 35 lives in the struggle. This was a similar incident to in Jallian walan Bagh, Amritsar; hence Vidhuarshwatha is called as Jallian walan Bagh of South India. A memorial was built later in 1973 concerning the martyred, engraving their names on the Stone Pillar.
How to reach
Vidhuarshwatha is a tiny village in Gauribidnaur taluk of Kolar District. It is 90 km from Bangalore and takes about 2 hours to reach.
Check Here How to reach Bangalore 
Nargund Fort, Gadag
Constructed by Chhatrapati Shivaji Maharaj of the Maratha Empire in the year 1675, Nargund Fort is the most eminent creation of the historic town of Nargund in Gadag District. A fort with a rich history and heritage got its name from the word 'Nargund' which means 'Hill of Jackals. The fort was under Marathas and was attacked by Mughal Emperor Aurangzeb in 1961but was re-occupied by Maratha soldiers under the leadership of Ramrao Dadaji Bhave in 1707. It was then conquered by Hyder Ali, the then King of Mysore in 1778 and later by Tipu Sultan in 1784. However, during the 1857 Revolt against the British, the fort was part of the rebellion and Baba Saheb ( Bhaskar Rao Bhave ) participated in the rebellion. Unfortunately, the fort was conquered by British forces under the leadership of Colonel Malcolm. Today the ruins of the Fort stand tall telling many stories and can be visited by anyone.
Check here to Know More on Gadag
How to reach
Nargund in Gadag district is well connected to several cities by rail and road. The nearest railway station is Hubli which is about 48 km away from this historic town. The nearest railway station is Mallpur about 25 km from the town. Nargund is well connected by road to most of the cities in Karnataka and it takes about 8 hours from Bangalore to reach the place.
Mysuru
Tipu Sultan also known as Mysore Tiger fought many battles against the British. His resting place is Srirangapatna but his stories and memories can be seen in various parts of Karnataka like Bangalore, Mysore, etc.
Check here to Know More on Mysore
Belagavi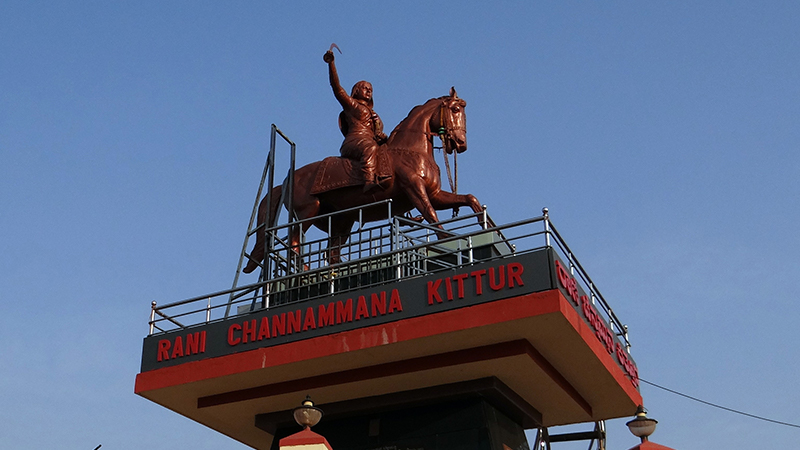 Belagavi
Belagavi played a very important role in the freedom struggle and brought out eminent fighters from the region. Kittur Rani Chennamma was the first woman activist of Independence who fought against the British Empire inspiring many other women to participate in the movement.
Check here to Know More on Belagavi
Chitradurga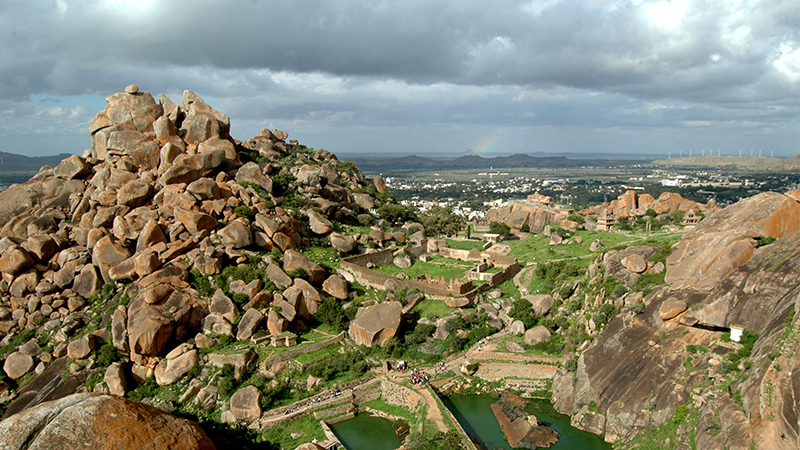 Chitradurga Fort
Another heroic woman warrior Onake Obavva, fought alone when the army attacked Chitradurga Empire and showed her bravery to the world. She and the Chitradurga Fort tales are legendary and a must-visit in Chitradurga.
Check here to Know More on Chitradurga
Mangalore
Karnad Sadashiva Rao from Mangalore, a well-known freedom fighter of Karnataka founded Mahila Sabha to help widows and poor women. He is famous to be the first one from Karnataka to volunteer for Mahatma Gandhi's Satyagraha movement. Sadashivanagar of Bengaluru and KS Road of Mangalore are named after Karnad Sadashiva Rao, as a mark of respect. Great woman activist Kamaladevi Chattopadhyay from Mangalore who was involved in Salt Satyagraha is known for uplifting women in the society encouraging them to take over handicrafts, handlooms, etc. post-independence and the legacy of the Karnataka heritage is still alive.
Check here to Know More on Mangalore
Ankola- Salt Satyagraha
Another landmark in the history of the freedom struggle is Ankola in Uttara Kannada District. After the success of Mahatama Gandhi's successful Dandi Yatra in 1930, congressmen from Karnataka decided to have satyagraha in the coastal town. It was in 1929 when Congress leader Hanumantha Rao Koujalgi reported that Ankola will be the most suitable place for Salt Satyagraha. Ankola, a small town on the west coast of Karnataka, in Uttara Kannada District is home to ancient temples, beaches, and rich antiquity. The historic freedom events led to Ankola being named as 'Bardoli of Karnataka'.
Check here to Know More on Uttara Kannada
Freedom Park, Bangalore
Built in 1866 by the British government, Bangalore's once Central Jail is now the iconic Freedom Park. The name 'Freedom Park' was designated for the Central Jail in the year 2000. Till then it was in use as a jail and later converted into a museum. Today, a part of Freedom Park is used for protests and rallies and also has a state-of-art information corridor, an art gallery, and a museum. The information gallery depicts the spots of historic and tourist significance.
Check here to Know More on Freedom Park