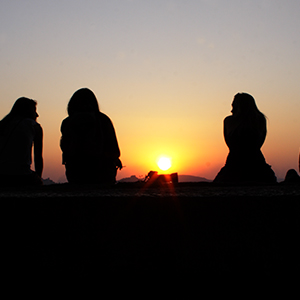 Best places to visit in Karnataka for Women travellers
Why should boys have all the Fun? Well if you are game to explore your world on your own or with a bunch of your tribe, explore one state many worlds. Karnataka offers everything that a solo or a group of women travellers are expecting in their holidays or get away from the hustle-bustle of the mundane. What are you waiting for? Back your bags for that much-deserved break from the routine and explore the best places to visit in Karnataka for women travellers.
What is your kind of holiday for this woman's day? Are you looking at a heritage walk, immerse yourself in nature, feel that adrenaline rush, or just go to a beach and sun-bathe.  This International Women's Day explore Karnataka the way you want to. Try something new, learn a cuisine, see how handicrafts are crafted, learn how the Karnataka sarees are weaved, go for a trek, go surfing or a jeep safari, Karnataka has it all.
Karnataka is one of the safest destinations in the country for women travellers, be it solo or in a group. Explore the popular destinations in Karnataka more than what they are famous for.
Mysore- Heritage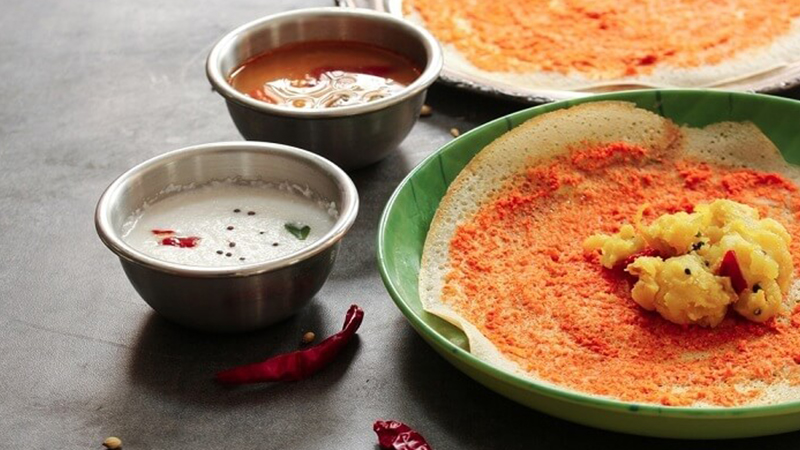 Mysore Masala Dosa
A city of palaces, rich in heritage and culture has much more to offer. Once you have ticked off the popular touristy locations like Chamundi Hills, Mysore Palace, St Philomena Church, Krishnarajsagar Dam, Zoo and much more lookout for some off-beaten checklist.
If you are a foodie or not the one, you cannot exit Mysore without having the famous Mysore Pak and the Mysore Masala Dosa.
Do not miss the sunset at Chamundi Hills. The mesmerising view of Mysore city and the skyline at the golden hour will leave you in awe.
Visit Shukavana, an Aviary and interact with exotic birds like parrots, parakeets, macaws, cockatoos and more.
A walk-in Karanji Kere, a lake and a nature park which is home to around 147 species of birds. A highlight of the park is 6-feet tall Sarus Cranes.
Love gardening? Visit Kishkinda Moolika Bonsai Garden for over 100 varieties of Bonsai plants.
How can one leave Mysore without buying its treasure? Mysore Silk saree is something every woman should have in her wardrobe. Visit Mysore Silk Factory to learn how the saree is woven with silk, gold and silver threads to make it one of the most exquisite and expensive saree.
To know more on Mysore click here
Hampi- Heritage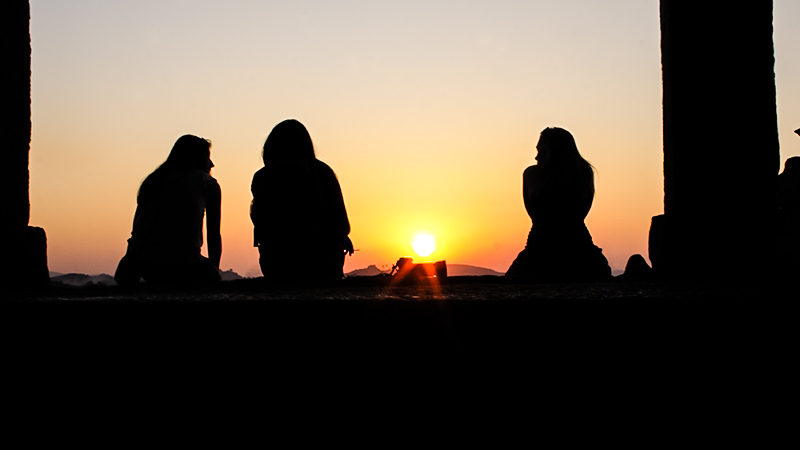 Sunset at Hampi
A UNESCO Heritage site in Karnataka is the most sought destination for its history, heritage and culture. But there is a lot more can do in addition to visiting the main Hampi site.
Hire a bicycle or a moped and ride around the town to discover Hampi more.
Hop on to the Coracle boat for a ride in the Tungabhadra River and if you are lucky you can see crocodiles.
Love Rock Climbing? Take sessions on Rock Climbing and explore Hampi from the beautiful and challenging boulders and rocks. It is also called as Bouldering Capital of India.
Get that your ME TIME by sitting by the river and just soak the nature in your eyes.
Go to the sunset points and enjoy the breathtaking views.
Visit Anegundi to know about the stories from Ramayana. Anegundi is also believed to be the birthplace of Lord Hanuman.
To know more on Hampi Click here
Coorg- Hill station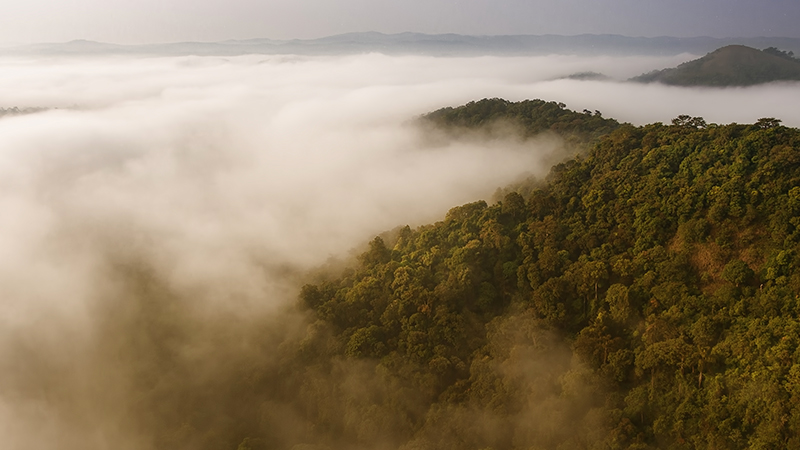 Mandalapatti Coorg
Looking for a quaint, calm, laid back holiday or an active holiday, Coorg is the answer. Popularly known as the Scotland of India, Coorg offers beautiful landscapes, trekking trails, gushing waterfalls, nature walks, religious places, authentic local cuisine Coorg has it all.
Experience the stay at traditional Coorgi homestays to experience their lifestyles, tradition and culture. Check-in advance and try to attend a Coorgi wedding for its food, dance, music, costume and customs.
When in Coorg eat like Kodavas. Spoil yourself with a wide range of authentic mouthwatering local cuisines like Pandi Curry, Kadamuttuand Akki Roti (rice roti), Bamboo Shoot Curry,Noolputtu (string hoppers), and Kommu Curry (mushroom curry). Top it with aromatic homegrown coffee especially the one with jaggery.
A visit to Mandalapatti will leave you mesmerised with its majestic views, calmness and tranquillity at its peak, yes at a high altitude point. Only accessible by a jeep, this is an experience one must indulge in.
The biggest lake in Coorg, Honnamana Kere attracts nature lovers for the equanimity and the glorious sunset. Pilgrims flock to the Hindu temple of Goddess Honnamma which is situated near the lake.
Last but not the least, Coorg offers abundant occasions for hiking and trekking like Tadiandamol, Kodachadri, Kumara Parvatha, Mullayanagiri and Brahmagiri. So get your shoes and trekking gear on for these easy to difficult treks.
To know more on Coorg/ Kodagu Click here
Gokarna – Beach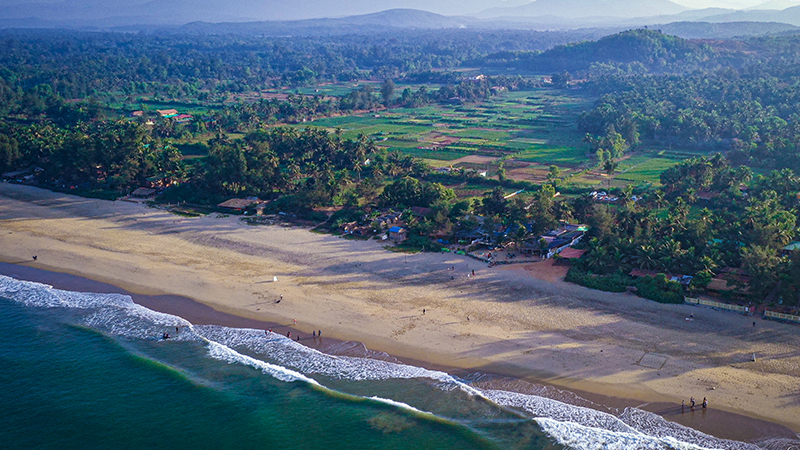 Gokarna Beach
Craving for beaches and do not want to go to the overcrowded and monotonous Goa? Check-in in Gokarna for all the adventure, tranquillity, rejuvenation, or just a laid back relaxed getaway. Gokarna is a one-stop destination for a solo traveller, bunch of friends or even if you want to travel with a family. Food, night market, beach trekking, water sports, temples are the main attractions one can indulge in, however, there are some off-beat things to do in Gokarna.
Beach Camping – immerse in the silence of the sea or sound of gushing waves or just lie down on the cool sand at the beach gazing at stars. This unforgettable experience will leave you in awe and the memories will be etched forever.
Ignite a foodie in you if you are not one yet. Leave alone the classic Idli-dosa, pamper your taste buds with lip-smacking seafood lasagne, prawn pizza on the banana leaf, Nutella and Soda mocktails. Also, a must-have is a Neer dosa with a combo of veg and non-veg curries, a speciality of coastal Karnataka.
Women love shopping and the Flea Market Shopping even more. Why go to Goa, when you can enjoy and splurge in Gokarna Flea market. Funky jewellery, souvenirs from the locals, trinkets, decorative pieces made of seashells even musical instruments and medicinal herbs are a few stuff you can indulge in. That sounds exciting, isn't it?
Are you a fitness and wellness freak? Join yoga sessions at the beach every morning and rejuvenate. Bring back the beautiful memories of yoga by the beach.
Do you love being in nature? Gokarna offers you the most exciting treehouses on the beach which gives you the glorious views of the sea meets the sky, waves coming to the shore and lush palm trees.
To know more on Gokarna Click here
Udupi- Beach
The most popular coastal town of Karnataka is Udupi, offering the best beach experiences for all the segments of women travellers. Water sports, walking on the beach, temples, island hopping and much is what you can expect at Udupi. But if you are looking beyond :
Visit Padubidri beach, one of 8 blue-flag beaches in the country. Blue-flag means it has cleared the safety, eco-friendliness and cleanliness certification. You wouldn't want to miss this right?
Get your me-time at Swarna River banks, just 8 km from the town, Immerse in nature by meditating or doing yoga. Do not forget to visit Hiriadka Baje Dam.
A mesmerising hidden location is the Indrali Falls. Just a km away from the MGM college and the plains, this is a must to visit location.
Get that adrenaline rush by walking on the Kemmannu Hanging Bridge. The bridge was constructed to connect the two banks of the River Swarna but has now become the hotspot for adventure and water sports. Pamper yourself in the beauty of serenity here.
To know more on Udupi Click here