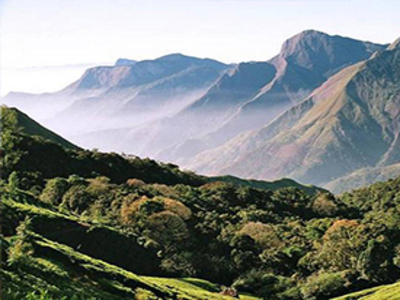 Best Places To Explore in Western Ghats
The Western Ghats or the Sahyadris range of mountains is home to hill stations, biodiversity hotspots, waterfalls, rivers, plantation towns, monuments, temples, and everything else in between. This Ghats touch states including Karnataka, Kerala, Maharashtra, and Goa. Below are some of the best places to explore in the Western Ghats for a once-in-a-lifetime experience.
One of the most popular places to explore in the Western Ghats is the beautiful town, Agumbe. Located in the hilly regions of Karnataka in the Shimoga district, this town is known for its lush forests and abundant wildlife. With several trekking trails and nature paths, Agumbe is a paradise for nature lovers. Not only this, the region is home to many revered temples and monuments. Tourists often love to include Sringeri in their itinerary while visiting Agumbe.
For those who love adventure, Dandeli is the best place to be. A pristine small town in the Western Ghats, Dandeli is a renowned wildlife habitat visited by thousands of tourists every year. Wildlife safaris, trekking, camping, and whitewater rafting, the town has everything to allure both wildlife enthusiasts and adventure seekers. It is indeed one of the most popular places to visit in Karnataka for an unforgettable vacation.

This beautiful capital of Coorg, Madikeri, is one of the most sought-after destinations in the Western Ghats. Tourists can explore the Madikeri Fort, Omkareshwara Temple, and St.Mark's Church. The region is also blessed with the pristine landscape, waterfalls, and dense forests. This hill station is often the first choice for honeymooners. Wildlife lovers and bird watchers also visit this place in large numbers.

Popularly called the 'Coffee Land of Karnataka, Chikmagalur is another famous hill station in the Western Ghats. Lush green forests, pleasant aroma of coffee plantations, mystical waterfalls, and various temples make Chikmagualr a must-visit destination. Whether you are an ardent trekker, nature lover, spiritual seeker, or someone looking for a relaxing getaway, Chikmagalur should be your next travel destination. Kudremukh, Sringeri Sharada Peetham, Coffee Museum Chikmagalur, Bhadra Wildlife Sanctuary, and Hebbe Falls are some of the top tourist attractions in the town.