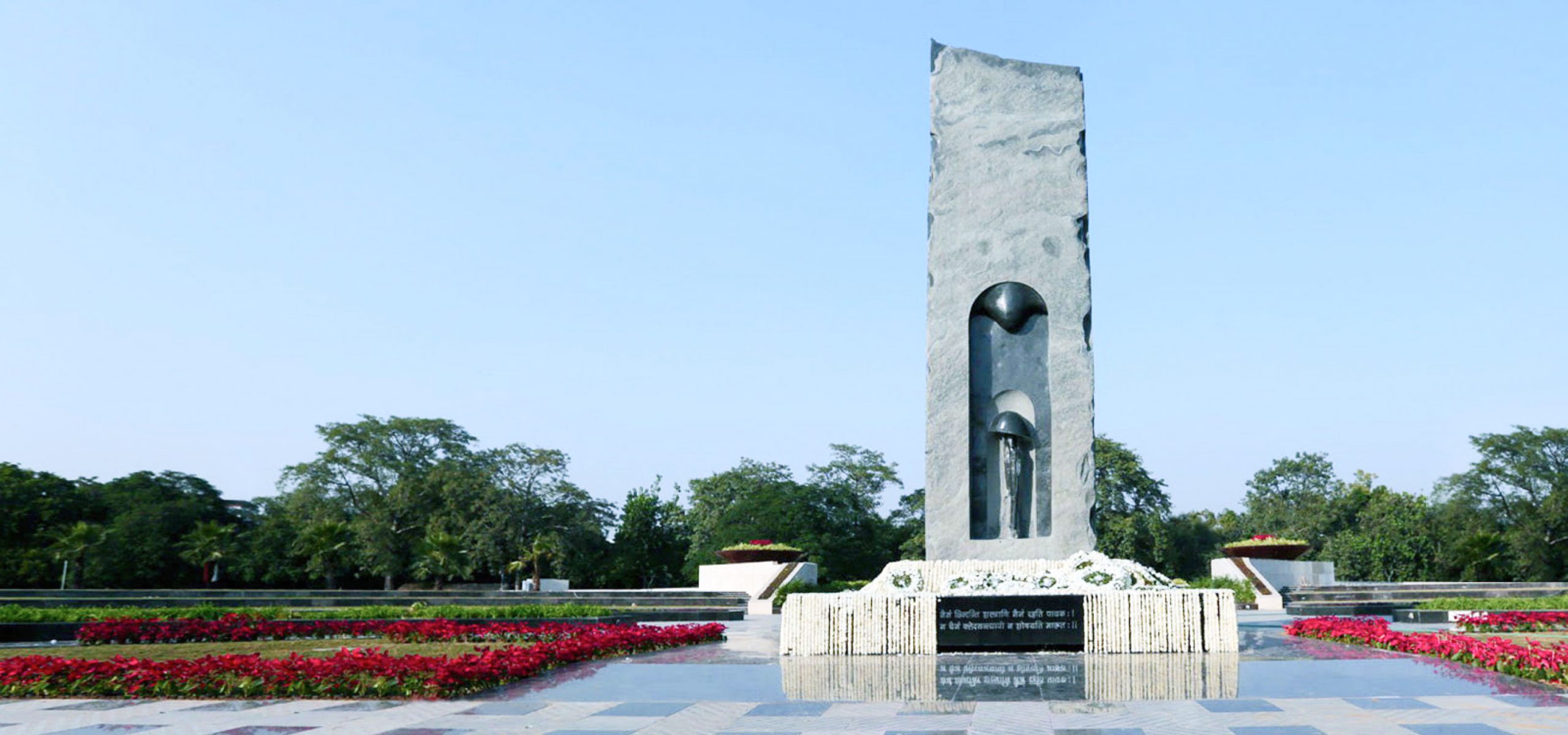 Police National Memorial
The National Police Memorial is a significant monument in India that pays tribute to the brave police personnel who have sacrificed their lives in the line of duty. It stands as a solemn reminder of their valor, dedication, and commitment to upholding law and order in the country.
Located in Chanakyapuri, New Delhi, the National Police Memorial was inaugurated on October 21, 2018, by the Prime Minister of India, Narendra Modi, on the occasion of Police Commemoration Day. The memorial serves as a symbol of respect and gratitude towards the policemen and women who have made the ultimate sacrifice to protect the citizens of India.
The design of the memorial is striking and evocative. It consists of a 30-foot tall black granite pillar, which represents the strength, valor, and fortitude of the police force. The pillar is adorned with a brass lion, which signifies bravery and courage, and is surrounded by a circular structure representing eternity and continuity.
The names of police personnel who have lost their lives in the line of duty are inscribed on granite plaques around the circular structure. The memorial also includes a museum that showcases the history, achievements, and sacrifices of the Indian police force.
The National Police Memorial serves as a place of reflection and remembrance for the families of the fallen police personnel and the general public. It serves as a reminder of the sacrifices made by these brave individuals and the challenges faced by the police force in maintaining law and order.
The establishment of the National Police Memorial highlights the importance of recognizing and honoring the sacrifices of police personnel. It serves as a symbol of gratitude towards those who dedicate their lives to protecting the citizens and upholding justice in the country.
Visit National Police Memorial in Delhi, 36,000 police martyrs laid there lives down for your safety.
Click here – https://nationalpolicememorial.gov.in/npm/