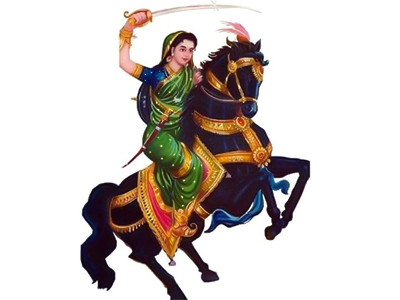 National Tourism Day- Story Of Freedom
Continuing the theme of National Tourism Day, 'Dekho Apna Desh' from last year this year too we celebrate the same. In the year 2022, the nation celebrates 'National Tourism Day with a theme 'Rural and Community Centric Tourism' under the aegis of "Azadi ka Amrit Mahotsav". A 75- week grand celebration to mark 75 years of India's Independence, 'Azadi Ka Amrit Mahotsav" focuses on spreading awareness about India's beautiful locations and the importance of tourism and its impact on the economy.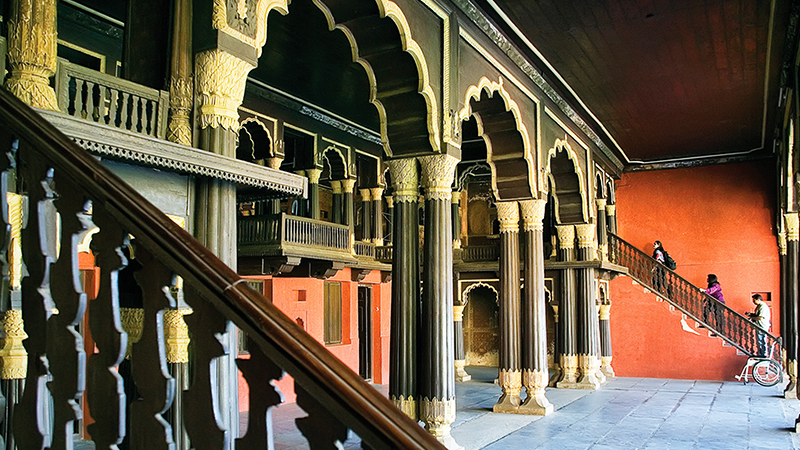 Tipus Palace-Bangalore
Rural and sustainable tourism has always been an integral part of Karnataka's tourism policies. A state rich in heritage, culture, cuisines, art, adventure, nature, and prominent rural life offers an elaborate platter of tourism products with all the basic and luxury amenities in the lap of nature. Rural Tourism gives you the first-hand experience enriching especially the younger generation about the rural life thereby benefitting the local community economically and socially. Community development by way of showcasing the art, heritage, culture, cuisines, farming, and nature while interacting with the tourist is a progressive move.
As National Tourism Day 2022 coincides with Republic Day, Karnataka celebrates the stories of freedom. Karnataka like many other states too has courageous stories of freedom struggle. Influenced and inspired by national leaders, Karnataka too had visionary leaders which are the example that Issuru, a small village in Shivamogga District was first village which declared Independence from the Colonial rule.
Vidhuarshwatha- Jallianwala Bagh of South India
With many stories of mythology, Vidhuarshwatha is also called as 'Jallianwala Bagh of South India'. A group of villagers congregated for Satyagraha as a part of the freedom struggle but were fired arbitrarily by the police sacrificing around 35 lives in the struggle. This was a similar incident like in Jallian walan Bagh, Amritsar; hence Vidhuarshwatha is called as Jallian walan Bagh of South India. A memorial was built later in 1973 concerning the martyred, engraving their names on the Stone Pillar.
How to reach
Vidhuarshwatha is a tiny village in Gauribidnaur talulk of Kolar District. It is 90 km from Bangalore and takes about 2 hours to reach.
Check How to reach Bengaluru
Untold stories of Freedom Fighters and places of struggle
While there are several untold inspiring stories of freedom fighters from Karnataka, there are a few worth mentioning here. After the Quit India Movement by Mahatma Gandhi, Karnataka also became aggressive and joined the movement. Chitradurga, Belagavi, Dharwad, Mangalore, and Mysore were the most active districts and brought many brave men and women warriors to the forefront.
Tipu Sultan also known as Mysore Tiger fought many battles against the British. His resting place is Srirangapatna but his stories and memories can be seen in various parts of Karnataka like Bangalore, Mysore, etc.
Check How to reach Mysore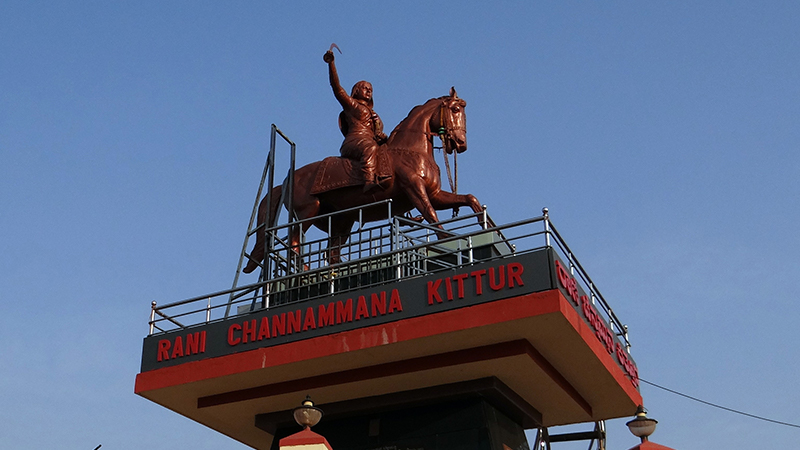 Belagavi
Belagavi played a very important role in the freedom struggle and brought out eminent fighters from the region. Kittur Rani Chennamma was the first woman activist of Independence who fought against the British Empire inspiring many other women to participate in the movement.
Check How to reach Belagavi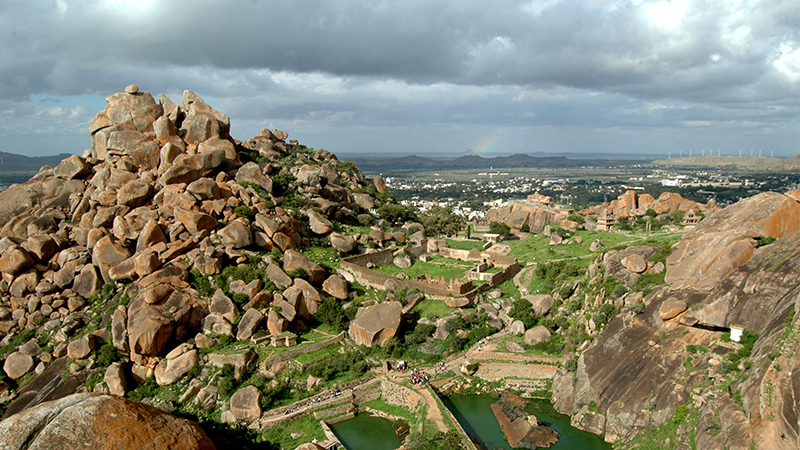 Chitradurga Fort
Another heroic woman warrior Onake Obavva, fought alone when the army attacked Chitradurga Empire and showed her bravery to the world. She and the Chitradurga Fort tales are legendary and a must-visit in Chitradurga.
Check How to reach Chitradurga
Mangalore
Karnad Sadashiva Rao from Mangalore, a well-known freedom fighter of Karnataka founded Mahila Sabha to help widows and poor women. He is famous to be the first one from Karnataka to volunteer for Mahatma Gandhi's Satyagraha movement. Sadashivanagar of Bengaluru and KS Road of Mangalore are named after Karnad Sadashiva Rao, as a mark of respect. Great woman activist Kamaladevi Chattopadhyay from Mangalore who was involved in Salt Satyagraha is known for uplifting women in the society encouraging them to take over handicrafts, handlooms, etc. post-independence and the legacy of the Karnataka heritage is still alive.
Check How to reach Mangalore
Coorg, Sunny Side Museum
Sunny Side Museum in Coorg is the place that will leave you in awe. Many war stories and memories have found a place in this museum. Army Tank' Himmat' and a MIG-21 from the Indo-Pakistan war, 1971 are the main attractions of the museum. Museum also features Light Machine Guns, Medium Machine Gun, and Self Loading Rifles. 7.62, .38 rifle, 303 Bore rifles, rocket launchers, 32 mm rifle, and 38 mm rifles.
Check How to reach Coorg
Karnataka surely has many stories of freedom struggle and war to be known, told and visited. Make sure whenever you plan your itineraries you enrich your experiences by visiting these places.
Know More About National Tourism Day 2023