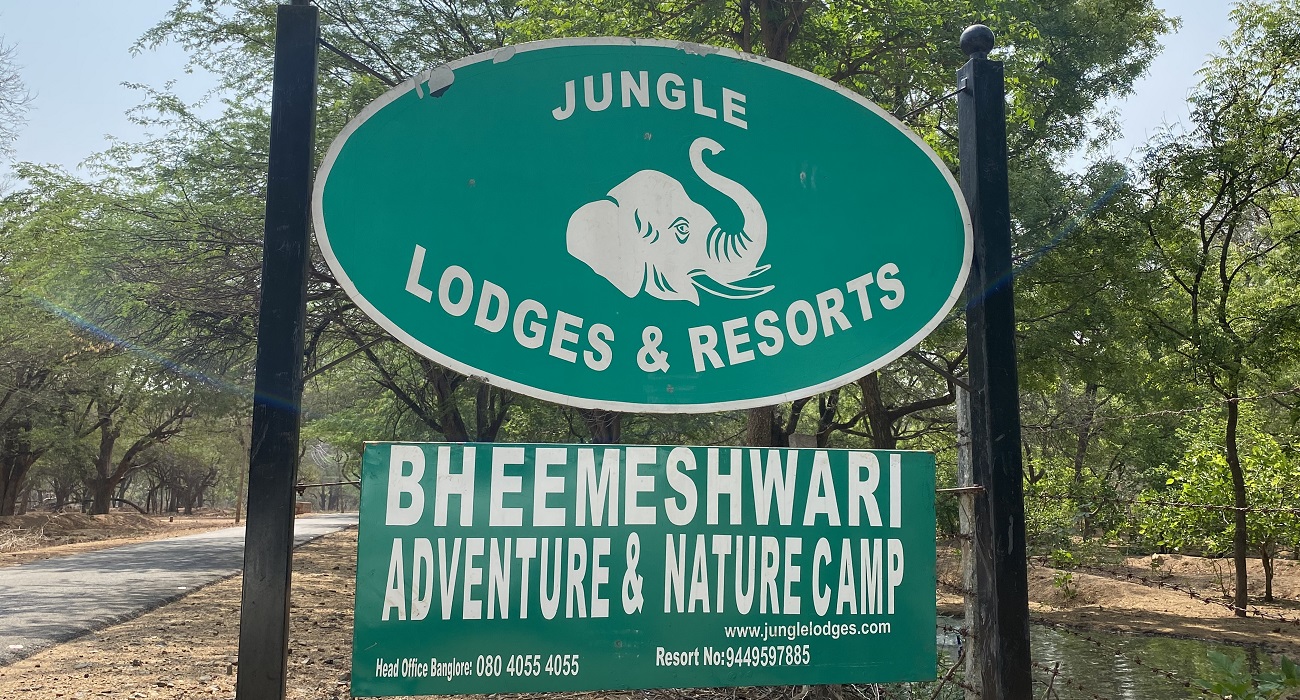 Bheemeshwari Advanture Nature Camp is a magnificent place for nature lovers. Tucked away in the beautiful jungles in Karnataka, it is an absolute paradise for adventurers. Located extremely close to River Kaveri, the Camp offers an exquisite experience to people who want to be closer to nature. The light breeze coupled with the soothing sound of rippling water provides the ultimate ambiance and inspires adventurers to explore the world of wildlife.
Exciting adventure sports like Zip Line, Kayaking, and Rope walking are some of the activities travelers can try out while staying at the Bheemeshwari Nature Camp. These activities can offer you several new experiences that will be cherished throughout life. The camp also offers an amazing opportunity to witness majestic animals like Elephants, Deer, Crocodiles, Snakes, and Turtles. You may also be able to meet at least two hundred different species of unique Birds. This camp is located right in the middle of the Jungle and helps you observe animals in their natural habitat without disturbing or annoying the beautiful creatures.
It is ideal to visit the Bheemeshwari nature camp between the months of August and February which are right after monsoons. River Kaveri is alive from the monsoon showers and the forest is lush green, dense, and thick. Different Birds like Fishing Eagles, Kingfishers, Woodpeckers, and River Terns can be spotted in the region during this time. Due to the pleasant environment around autumn and winter, different species of Turtles and Snakes can also be observed.
Bheemeshwari nature camp has all the necessary amenities that travelers would require while staying in the middle of a forest. The rooms are comfortable, clean and spacious. The camp has the perfect environment for travelers to enjoy nature at its best. The food is delicious and fresh. Bheemeshwari nature camp offers a unique experience to travelers who want to spend some time with nature and wildlife.
Vibrant bonfires are lit every night that enriches the whole experience of living in the wild. Along with the bonfire, you can also enjoy a fun barbecue session. The Camp has swings and hammocks outside several rooms that allow tourists to sit and collect their thoughts while gazing at picturesque views. There are also different types of rooms as well as cottages that offer distinct experiences.
Overview Guide

Best Season To Visit
August - February

Travel Tips
- Do carry your hat, sunscreen, sunglasses, torch.
- Pets are not allowed
- Avoid Plastics
- Carry comfortable walking shoes.

How To Reach

Bengaluru International Airport is the closest airport located 145 Kms away.

The nearest Railway Station is Bengaluru Railway Station located 101 Kms Away.

One can drive from Bangalore to Bheemeshwari Adventure And Nature Camp which is about 105 Kms.

Resort Contact Information:
Bheemeshwari, Byadarahalli Post Halgur Hobli, Malavalli Taluk,
Mandya District,Around Bangalore - 571 421
Land-line: 08382-221603
Karnataka, India
Email Id: info@junglelodges.com
Website: junglelodges.com