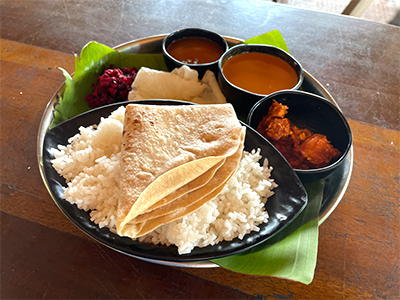 Indulge in Coastal Karnataka Cuisine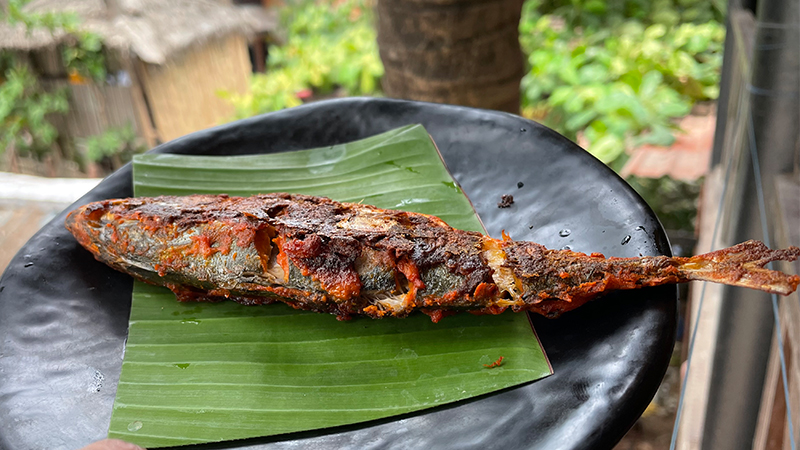 Fish Fry
Coastal Karnataka Cuisine: India is famous for its distinct culinary arts, be it modern cooking or traditional recipes. Every 100 km one can find a change in taste and the way the traditional dishes are prepared.
Coastal Karnataka, like any other destination in India, is rich in heritage and culture apart from popular tourist destinations like beaches, temples, and churches.
Coastal Karnataka Cuisine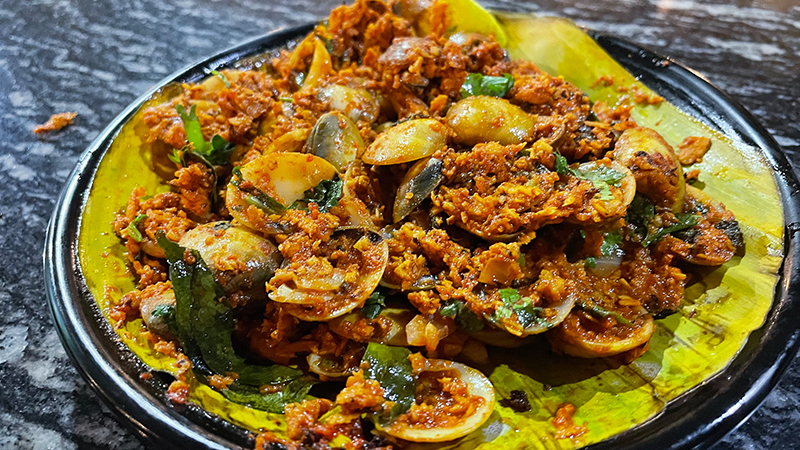 Shell Fish
The coastal belt of Karnataka starts from the Kerala border to the Goa border and hence, the cuisine is a mix of a lot of flavours. A perfect blend of traditional Konkani, Shetty's, Kerala and Goan cuisines forms the delectable cuisine from coastal Karnataka. The traditional Gaud Saraswat Brahmin cuisine is more of vegetarian traditional deep-fried dishes comprising Dali Toye ( Daal fry), buns, Goli Bajji, vegetarian korma etc. However, tourists and foodies flock to Mangalore- Udupi region for its unique seafood, sourced locally and cooked with traditional ingredients.
Ingredients of Coastal Karnataka cuisine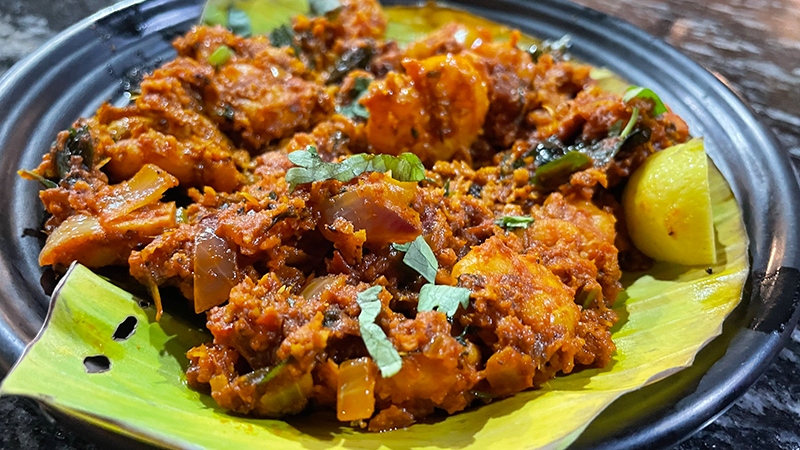 Prawns
Most of the ingredients used in preparing these mouth-watering delicacies are sourced locally. The ingredients like cashew nuts, green & red chilli, coconut, garlic and lots of pepper are grown in the region. The intoxicating aroma of these dishes either comes from the coconut oil or the homemade fresh ghee (clarified butter). The ghee is a key component of any dish and hence is called Ghee roast dishes as they are fried in ghee.
The staples of Coastal cuisine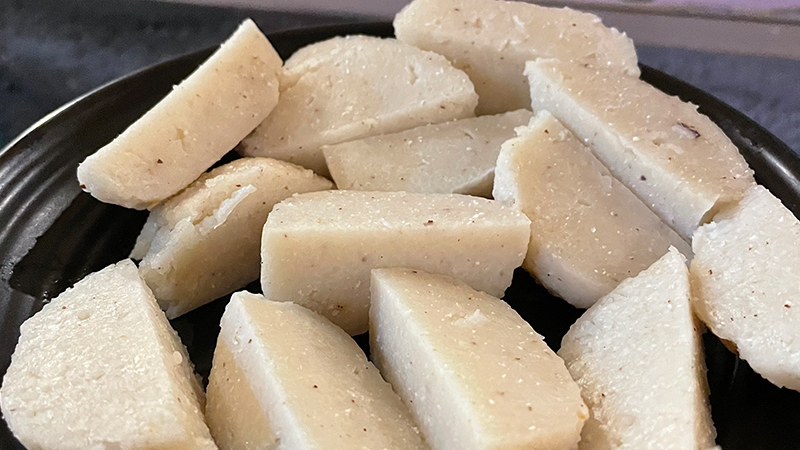 Pundi
Rice and dishes prepared with rice are the main accompaniment and staples of the coastal cuisine. Neer Dose, Kori Rotti, Sanas and Pundi are the staples to go with the vegetarian and non-vegetarian dishes. These accompaniments are either steamed or made on the pan like a chapatti/dosa.
Coastal Cuisine Specialities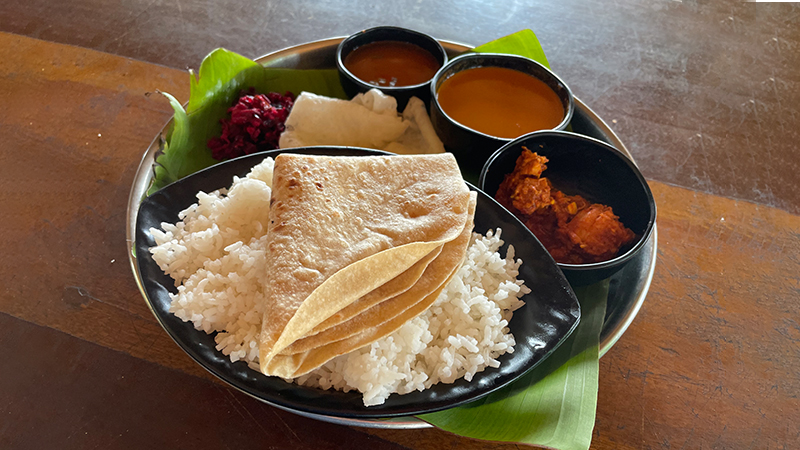 Non-Veg Thali
As the name suggests, the main dishes that form the coastal cuisine are fish, crabs and prawns. Other non-vegetarian dishes include chicken and mutton too. Chicken Sukka, chicken ghee roast, prawn curry and sukka are some of the specialities prepared in coconut, ghee, garlic and lots of pepper. Vegetarians need not get disheartened; there is a lot for them too. When in Mangalore do not forget to try Mangalore Buns. Mangalore buns are deep-fried puris and not a baked buns, prepared with a mixture of maida ( refined flour ), jaggery and Banana. This goes very well with coconut chutney and sambhar.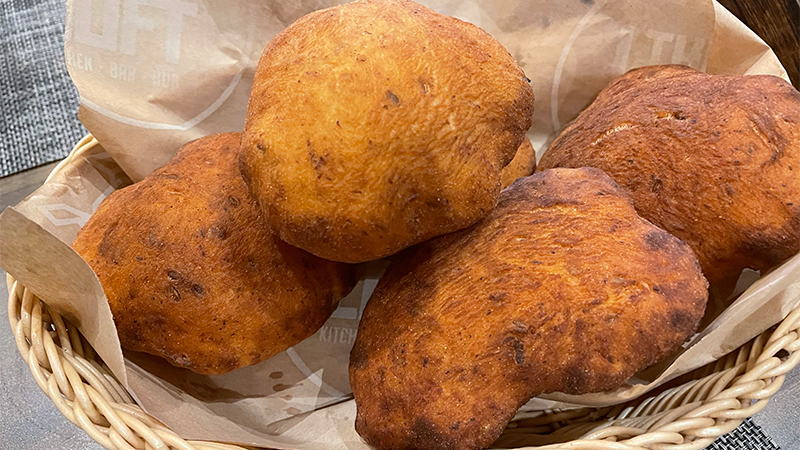 Mangalore Buns
The success or the popularity of these dishes is in their secret recipes, handed down from the generations and it has become the responsibility of the restaurant owners to carry on the legacy with the same passion as their ancestors did.
Fish Speciality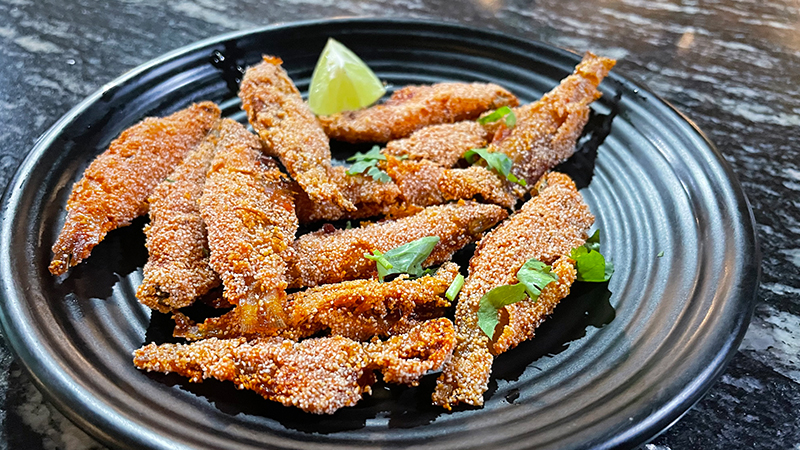 Fish Rava Fry
Fish, either sourced from the sea or freshwater is the star dish of Coastal Karnataka cuisine. Anjal or King Fish are also known as Seer fish is a must-have while you are in the Mangalore-Udupi region. Silverfish or Rava fry is a dry side-dish marinated with Rava (semolina), and spices and is usually deep-fried. Always high in demand and a premium fish Pomfret, is a meal by itself.
Shell-fish is another dish that one must indulge in. These traditional recipes have not only attracted foodies from all over the world but have also gravitated the star chefs to study what makes the coastal Karnataka cuisine so sought after.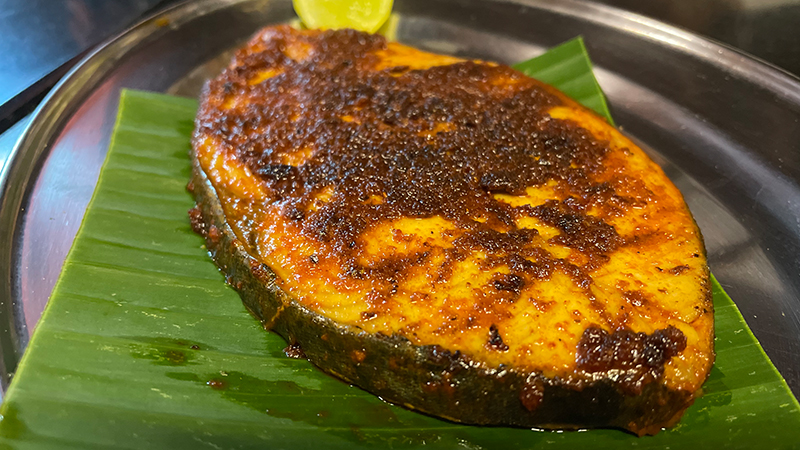 Pomfret
The rustic and raw flavours with very minimal ingredients, this Karnataka coastal cuisine or the sea-food one must indulge in when in Mangalore –Udupi region.