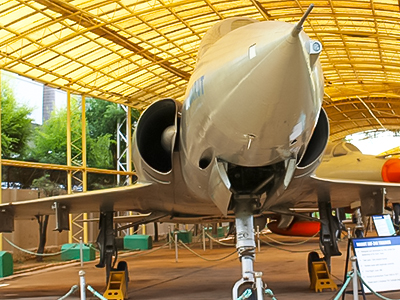 Science Museums in Karnataka
As proud Indians, we celebrate National Science Day on 28th February. But very few know that the day is dedicated to celebrating Indian Scientist Sir C V Raman for his incredible discovery of the phenomenon of scattering of photos. This was later called as 'Raman Effect' and was the first Asian to get a Nobel Prize in 1930 in the field of Science. National Science Day is celebrated to create awareness about the importance of science and its application. What better place than Karnataka to visit  Science Museums to mark respect to Dr C V Raman. Science Museums in Karnataka are something one must plan in their itineraries.
Would you like to see the first flight of the Wright Brothers? Well, that is not possible, right? But you can see a 1:1 replica of the Flyer 1, the first piloted aircraft at Visvesvaraya Industrial and Technological Museum in Bangalore. This massive multi-storied museum was inaugurated in 1962 by the then Prime Pt. Jawaharlal Nehru. Located in the heart of the city, Bengaluru, the mission of the Museum is to create awareness of science among the masses through science and technology galleries, lectures, demonstrations, workshops, seminars, exhibitions and publications.  The marvellous museum is dedicated to the Bharat Ratna M. Visvesvaraya, the architect of modern Karnataka. There are several exhibition halls at VITM but the main attractions include Engine Hall- How things work, Electronics, Fun Science, Space Technology, Bio-technical revolution, Hall of Electronics, Science for Children, Dinosaur Enclave and Science on a sphere.
Make sure you spare at least 3-4 hours for this Interesting and Informative Science Museum.
The museum is open from 9.30 am till 5.30 pm
For more details click here
NIMHANS Brain Museum, Bangalore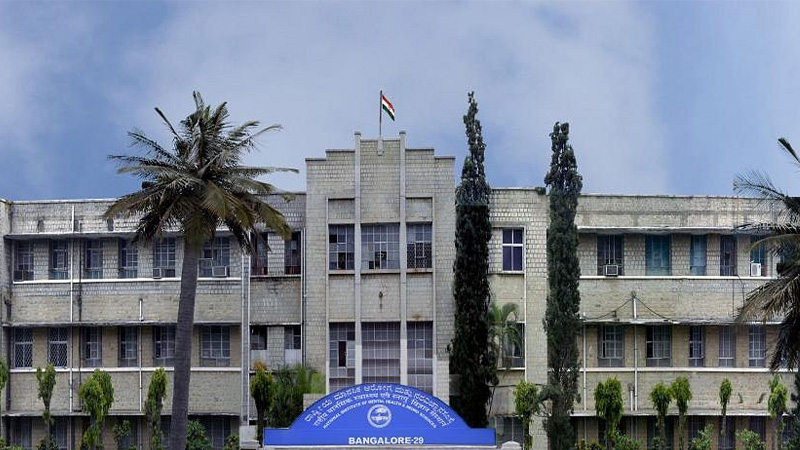 NIMHANS Brain Museum, Bangalore
Did you know that a single human brain can be preserved for 20 years? Keen on knowing what the human brain looks like and how does it function?
To know-how and much more visit the NIMHANS Brain Museum in Bangalore. Located at the National Institute of Mental Health and Neurosciences (NIMHANS), the NIMHANS Brain Museum help visitors see the brain, make them understand how it works, and get an insight into the kind of diseases that affect it. With the research of over 30 years, the museum has a diverse collection of over 600 brain samples. Initiated by, rather the brainchild of Dr SK Shankar, Professor and Head of the department of Neuropathology came up after an effort of 30 years of facilitating brain donations. Brain Parts were taken for study and research during the process of autopsy and revealed some fascinating facts which otherwise were not observed through MRI.  In this museum, you will see various kinds of brains and their problems. This helps in educating children and all others about the science of the brain which is a mystery, even with many scientists. The Neuropathology Museum is open to the public only on Saturdays from 10 a.m. to 3 p.m. at NIMHANS, Bangalore.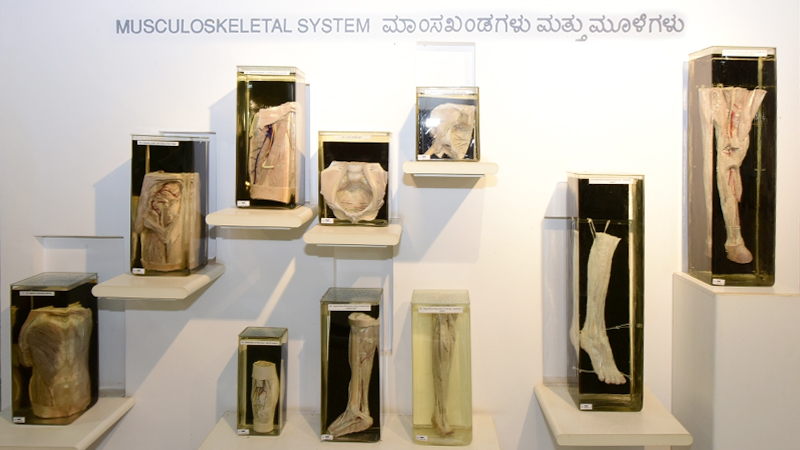 Anatomy and Pathology Museum- Manipal University
One of its kind in Asia, the Anatomy and Pathology Museum was started by eminent anatomist Dr SS Godbole in the early '60s. The museum has a huge collection of nearly 3000 original specimens and is a warehouse of knowledge and a learning centre for students and visitors.
The museum is divided into two main units Anatomy and Pathology. The anatomy section exhibits specimens of normal human body parts and organs, which make it easy to understand even by people without any science background. Every part of the human body from head to toe is displayed in different sections. A comparative section where a large collection of animals, their skeleton and bones are displayed will amaze you.
The Pathology Museum features diseased body parts and organs. The section on life-style related diseases displays specimens of diseases that occur in humans and can be understood by a common man. An interesting display of graphics and other information makes visitors spend a lot more time.
For more details click here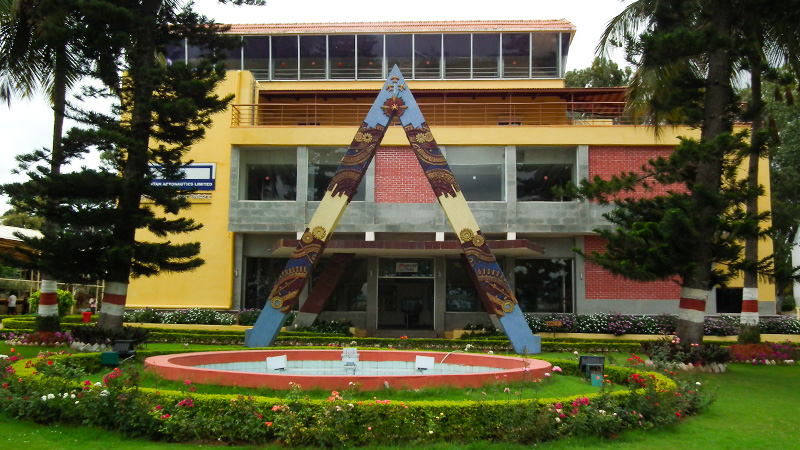 HAL Aeronautical Museum in Bangalore
Established in 2001, HAL Heritage Centre and Aerospace Museum is the second-largest public aviation museum in the country with ten aircraft and two mock-ups. The Museum displays aircraft models, photographs, fighter planes, and helicopters. Most of the aircrafts are displayed on the premises except HUL-26 Pushpak and the HAL Basant. The image gallery of the museum contains pictures of Vengeance Bombers, Dakotas, Tempests, Devons, Vampires, Gnats, and Maruts. An air traffic control building is also installed in the museum for visitors to understand the system.
Satellite launch of GSLV and PSLV models are also exhibited. The Museum also has a tiny souvenir shop selling mementoes, postcards and posters. There are also aircraft simulators and an aero-modelling club.
The Museum timings are from 9 AM to 4.30 PM on all days.
For more details click here
Dharwad Science Centre – Dharwad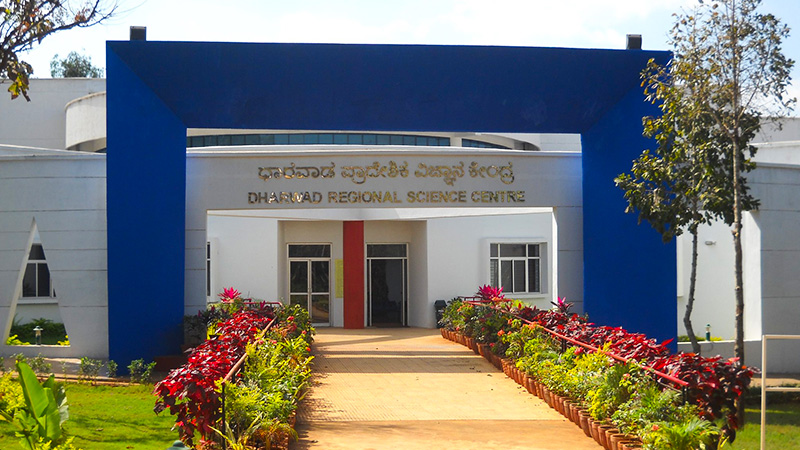 Dharwad Science Centre- Dharwad
Developed in serene Dharwad University Campus, Science Centre comes under the Ministry of Culture, Government of India. As an ideal centre for science, it aims to spread scientific temper among students and visitors. The process has been made very interesting and fun-filled for better understanding. The centre was set up by the National Council of Science Museums, an autonomous body under the Ministry of Culture, Govt. of India with the support from Dept. of Science and Technology, Govt. of Karnataka. The centre expects to cater to a wider reach of the audience through its exhibitions, Science Park and many other educational programmes. Built up in approximately 4000 sq mts, the Dharwad Science Centre is home to 3 exhibition galleries namely Science & Technology Heritage, Bio-machines and Fun Science.
The centre also has an inflatable dome planetarium, Science Demonstration Lecture hall, Children Activity Corner, Air-Conditioned auditorium, 3-D Theatre, a library-cum-conference hall, temporary exhibition space and other public utilities.
Dharwad Science Centre is open from   10.00 am to 6.00 pm.
District Science Centre – Kalaburagi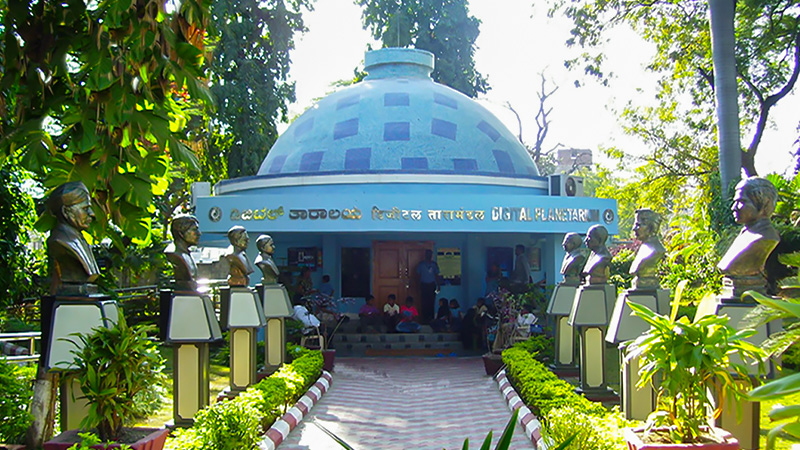 District Science Centre – Kalaburagi
Opened in 1984, Kalaburagi District Science Centre was the first one of its kind in Southern India. The centre provides a perfect environment to discover science through hands-on expositions, Digital Planetarium, 3D theatre, Science Park, Dinosaur Park and galleries with many interactive exhibits. The centre has galleries on Fun Science, Popular Science, Electronics and Mathematics. The Digital Planetarium facilitates visitors to learn the marvels of the universe.
Various activities conducted at the centre include Community Training Programmes, Teacher Training Programmes, Rural Science Camp, Workshops, Vacation Hobby Courses, Science Fair, Popular Science Lectures in different fields of science & technology, Science Demonstration Lectures, Commemorative Days, Sky Observation Programmes, Exhibitions, Science Quizzes, Science Seminars and much more.
District Science museums Center Timings are from 10.30 am to 06.30 pm