There are innumerable destinations that you can select for a quick weekend getaways from Bengaluru. From lush green hills to beautiful beaches, it all just a moderate drive away.
So, pack your bags and get ready for an exciting adventure.
Here are the Weekend Getaways that you cannot miss;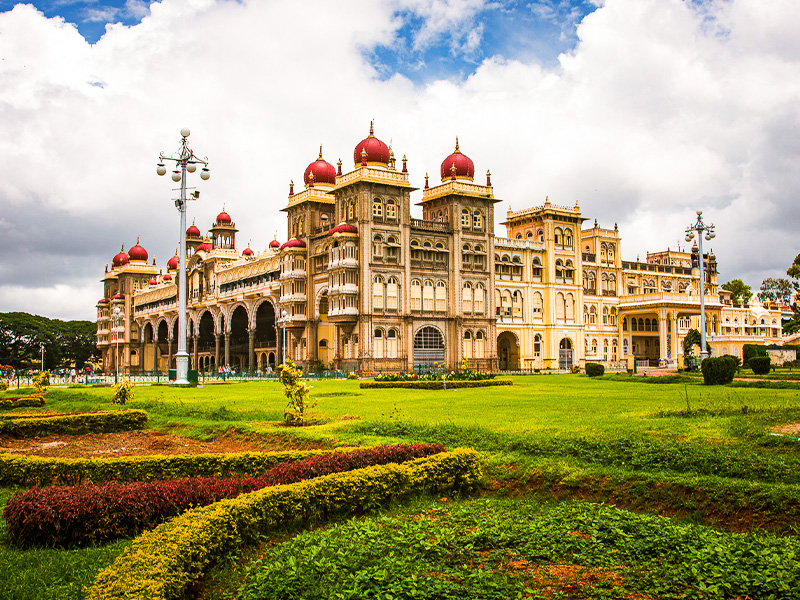 Located at a distance of 160 kilometers, the royal city of Mysore is one of the most exquisite cities in South India. The wide range of silk sarees and scrumptious food are reasons enough to visit this town. Famous for its mouth-watering Mysore Pak or a proper south Indian thali, it is heaven for every foodie.
While the most popular destination is the Mysore Palace that screams royalty in its architecture, other remarkable spots are the Chamundi Hills and Devraja Markets.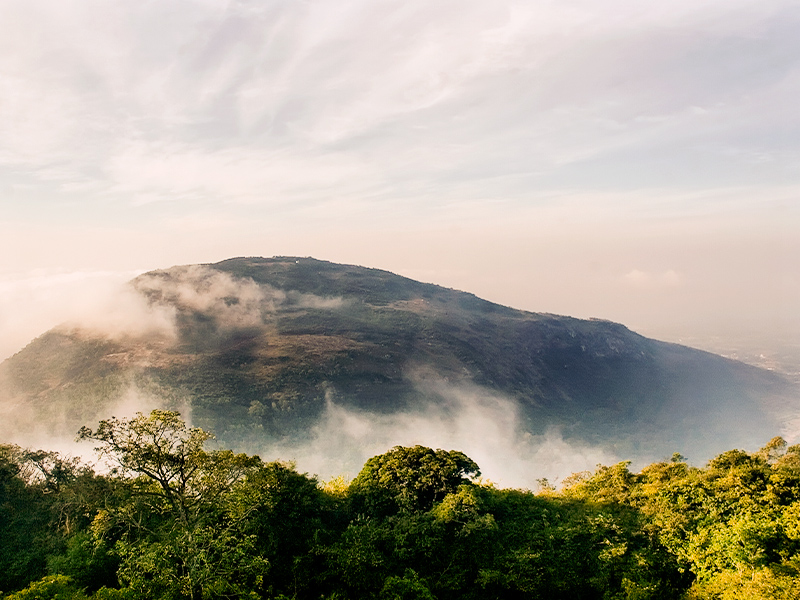 Located at a distance of just 61 kilometers from Bangalore, Nandi hills is famous for the panoramic view that it offers. One can enjoy and admire the beautiful landscapes and significant historical monuments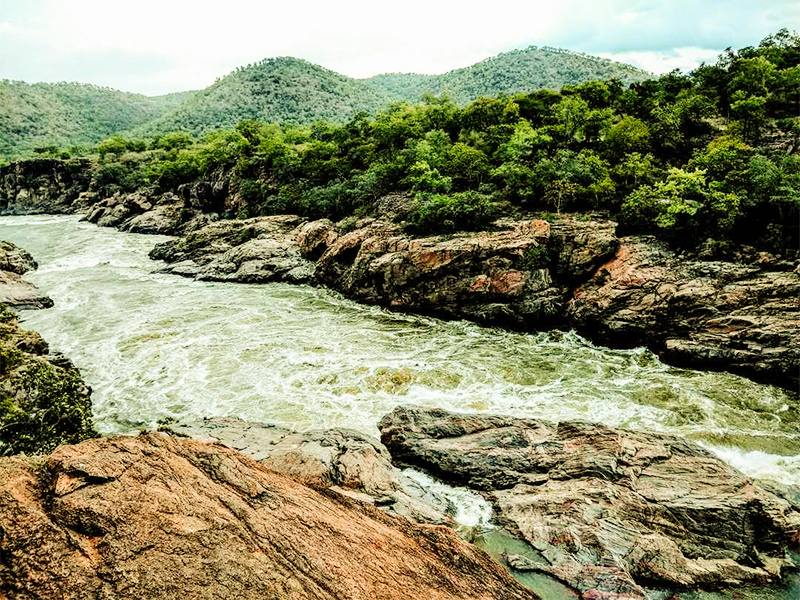 Bheemeshwari
Located at a distance of just 61 kilometers from Bangalore, Nandi hills is famous for the panoramic view that it offers. It is a popular destination for biking as well as it has narrow, twisting roads that make your journey adventurous.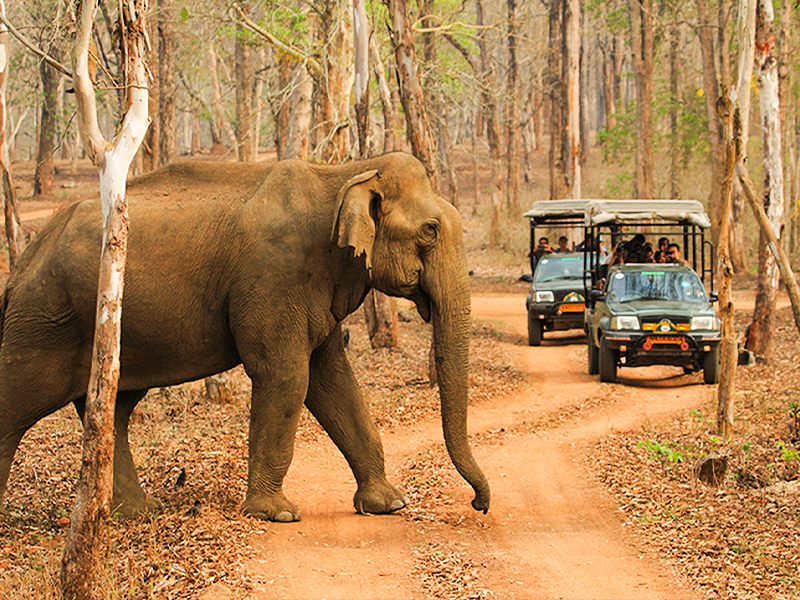 Located at a distance of 170 kilometers, From jungle safari in Nagarhole National Park to adventurous water sports in the river Kabini or camping along the banks, Kabini has a lot to offer to its tourists. It is a perfect vacation spot for all the nature lovers out there.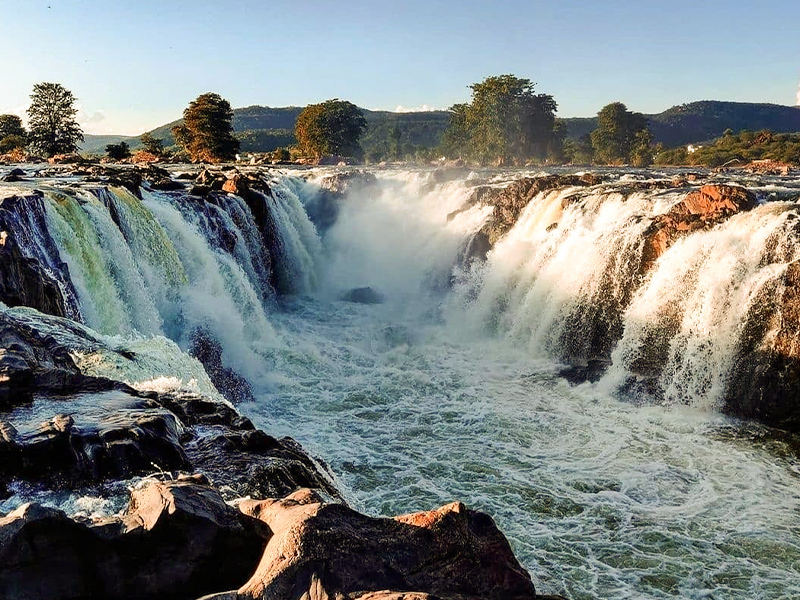 Commonly known as the Niagra Falls of India, the Hogenakkal Falls is located 126 kilometers from Bangalore, on the borders of Karnataka and Tamil Nadu. the thundering water gushes on the pitch-black Carbonite stones that offer a mesmerizing view.
Other than the above places, there are other destinations like Coorg, Avalabetta, Skandagiri, Manchalabene Dam, Bannerghatta National Park, etc., that you can choose for biking in Karnataka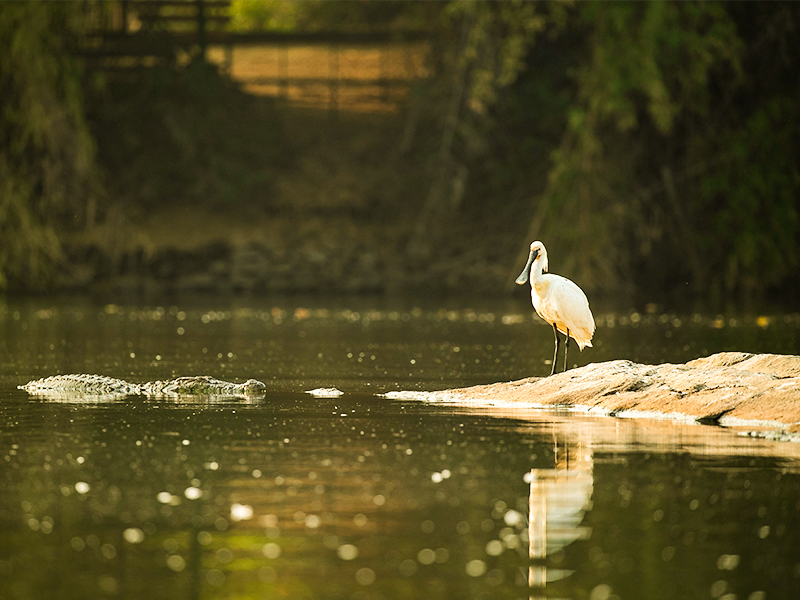 Ranganathittu is one of the most popular destinations in Karnataka for bird watchers and nature lovers. It is situated at 131 kilometers from Bangalore and is perfect for a weekend getaway. There are around 170 different species of birds that can be spotted at the sanctuary.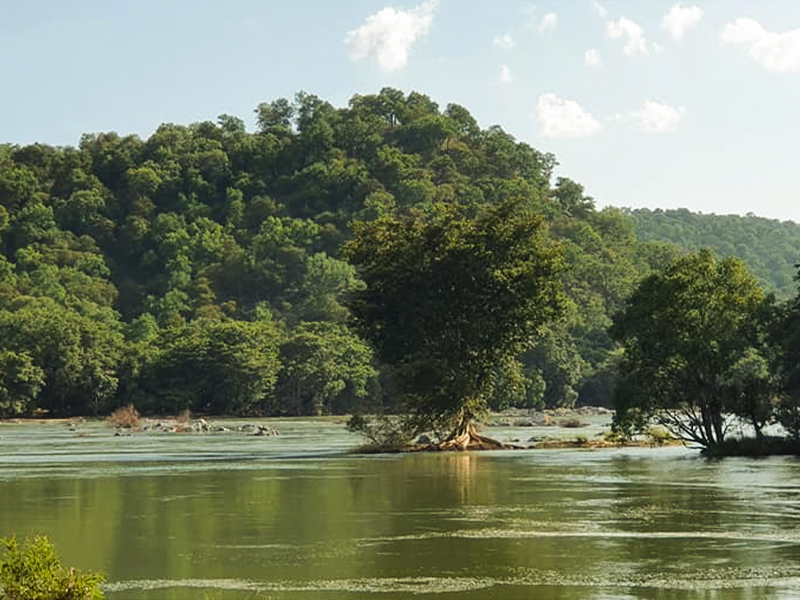 Sangam River Point
A top place for coffee enthusiasts, Chikmagalur is known as the coffee district of Karnataka. Filled with stunning hills and valleys, this serene town in the laps of nature is a must-visit for anyone who loves a good stay amidst nature. A lot of activities can be done here, from trekking to Mullayanagiri to river rafting in the Bhadra river, Chikmagalur is great for a weekend getaway from the hustle-bustle of the city life and comes as a breath of fresh air because of its undiscovered lands.