Mattu Beach For A Serene and Divine Experience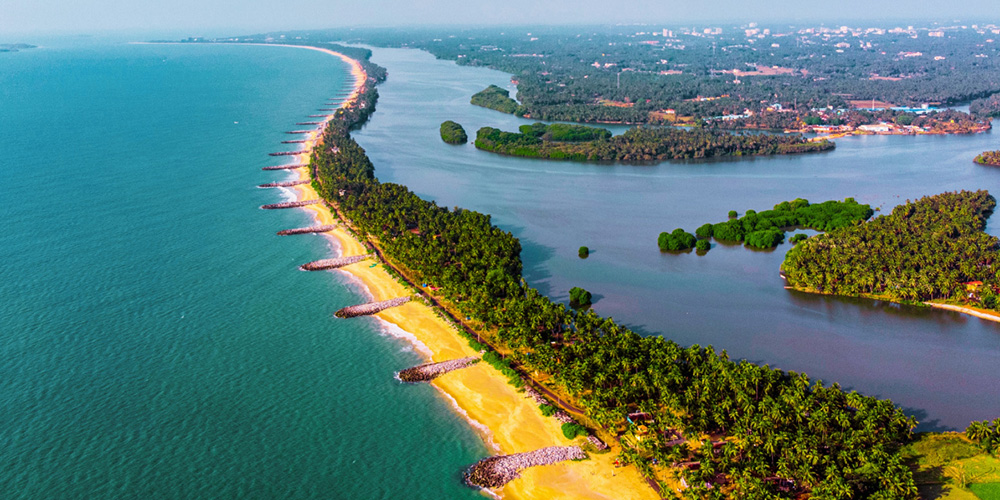 Mattu Beach, located around 10 kilometres from the city of Udupi, is one of the untouched beauties of the state. Away from the bustling city, The Beach is a secluded paradise for those looking for relaxation amidst natural surroundings. This unexplored beach is blessed with the alluring beauty of nature, swaying coconut and palm trees, and the cool gushes of wind.
The beach is known for its mesmerizing views, calm backwaters, and awe-inspiring sunsets. Surprisingly, The Beach is still away from the tourist radar, giving it a pristine and peaceful vibe. Besides giving the opportunity to connect with nature, the Beach also offers exciting activities to enjoy. With coconut trees and backwaters on one side and sea on the other, a drive along the beach is enough to lift up your spirits and rejuvenate your senses. You can also plan a relaxed picnic with your family and friends.
Another interesting feature of Mattu beach is bioluminescence or sea sparkles. Yes, the beach has been lightning up by the bioluminescent organisms for the past two years. This phenomenon has turned the location all more beautiful and stunning. So, if you plan to stay on after the sun sets, you will be able to witness nature in its full glory. Not only this, but you can also expect water sports and other activities,
The 30 kilometres long beach is also popular for 'mattu gulla', a special variety of eggplant grown in the area. This special eggplant beckons foodies from all across the state who flock here to treat themselves with its unique taste. Udupi's Mattu Beach is easily accessible by different modes of transport, making it easier for tourists to commute in and around the region. You can take a bus to the Mattu bus stop and head to the beach.
The heavenly and unexploited beauty of Mattu Beach in Udupi will leave you spellbound. The Beach is, thus, undoubtedly one of the best beaches in Karnataka for nature lovers, foodies, and adventure enthusiasts, alike.