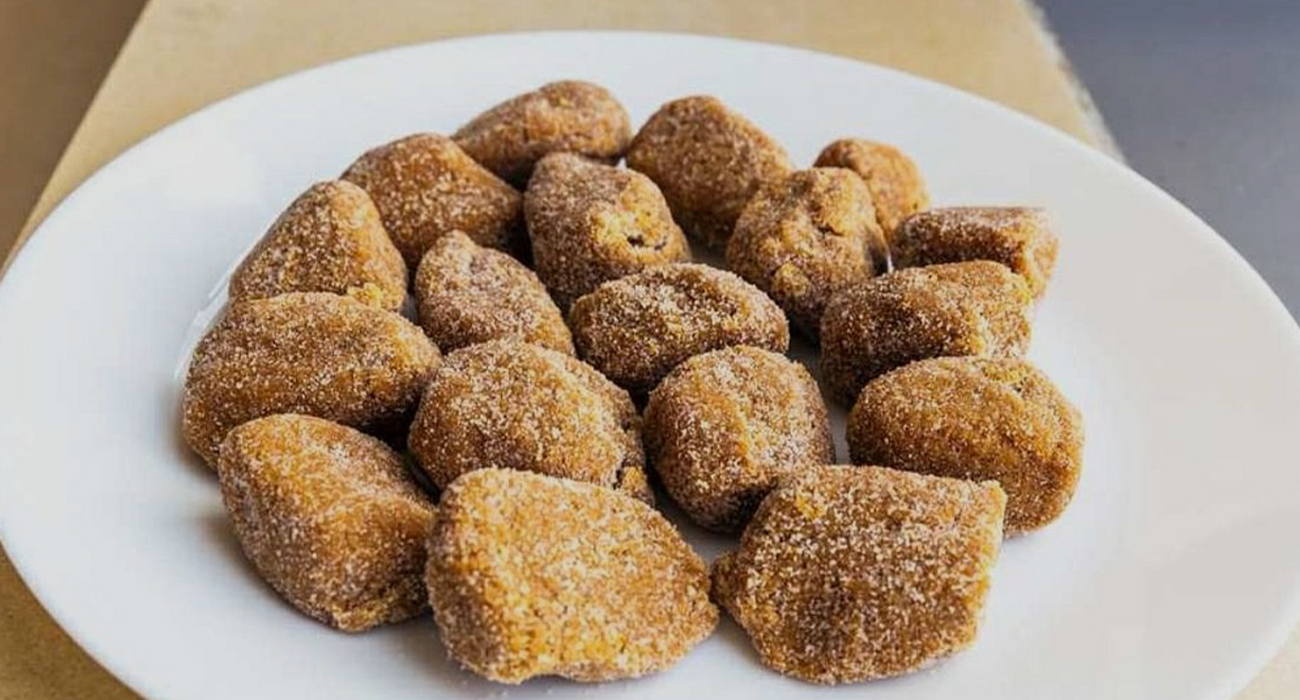 Karnataka Sweets: From Mysore Pak to Dharwad Peda and Belgaum Kunda to Gokak karadantu, Karnataka is a pleasing assortment of textures and flavours.
The most popular South Indian sweet, Mysore Pak is made out of chickpea flour, sugar and abundant quantities of ghee.
Famous for its sweetness and known for its unmatched richness, it comes in two forms – crumble with pores or smooth and dense.
Gulbarga's Malpuri
This deep fried sweet is stuffed with khoa and dunked in sugar syrup. While Gulbarga is known for its paan mithai, however it became famous by "Mamu Jaan Ki Malpuri", a shop in Chappal Bazaar.
Bellary "Cycle" Khova
Bellary is famous for its cycle khova which is sold on the bicycles and dispensed from the brass containers on the eco friendly sal leaf plates. This sweet is a must eat if travelling to Bellary, buy it from the vendors who trawl the streets on bicycles.
Bhatkal Halwa
The coastal side of Bhatkal is famous for its glutinous sweet made of godi or wheat milk known as godi halwa. The historic Bhatkal Sandow Halwa serves delicious godi.
Amingad/Gokak Karidaa-antu
Antinunde, a teatime snack made of jaggery, dry fruits, nuts and antu is also known as " karida-antu". Savaligappa Aiholli of Amingad became the first karadantu maker and since it was sold at Gokak, it became the famous "Gokak" karadantu.
Belgaum Mandige
Apart from Kunda, Belgaum is also known for another sweet i.e mande or mandige. A crepe with a thin filling of sugar, ghee and khoa, it is made on an upturned tava similarly like a dosa.
Belgaum Kunda
It is a sweet delicacy having its origin in Belgaum City. It is made of milk, khoa and sugar. The milk is boiled extensively till it becomes concrete. Apart from Belgaum, it is also popular in cities like Hubli, Dharwad and Davangere.
The Dharwad peda is round and grainy, with a veneer of castor sugar., a rich milk delicacy popular in the state of Karnataka. Dharwad Peda's legacy goes back 175 years. It was originally started by the Thakur family, who migrated from Unnao in UP and made pedas. It has also been accorded with Geographical Indication Tag.