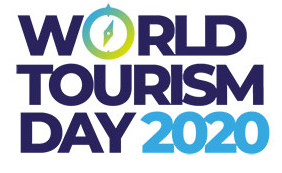 This Day is celebrated by the United Nations World Tourism Organization since 1980 on 27th September every year. It is observed with great interest by the various tourist enterprises, organizations,government agencies etc.
The fact that travelling has a major social, cultural, political and economic effect on all our lives; the aim of the day is to create awareness about the importance and significance of tourism.
This year's theme "Tourism And Jobs: A Better Future For All" is highly appropriate as it comes at a critical moment when the countries around the world are looking at tourism to drive recovery.
Due to Covid-19, for the first time in history of World Tourism Day, the official celebration will not be hosted by a single Member State of the United Nations specialized agency. However, nations from the Mercosur bloc (Argentina, Brazil, Paraguay and Uruguay, with Chile joining with observer status) will serve as joint hosts. The co-hosting agreement represents the spirit of international solidarity that runs through tourism and which UNTWO has recognised as international recovery.