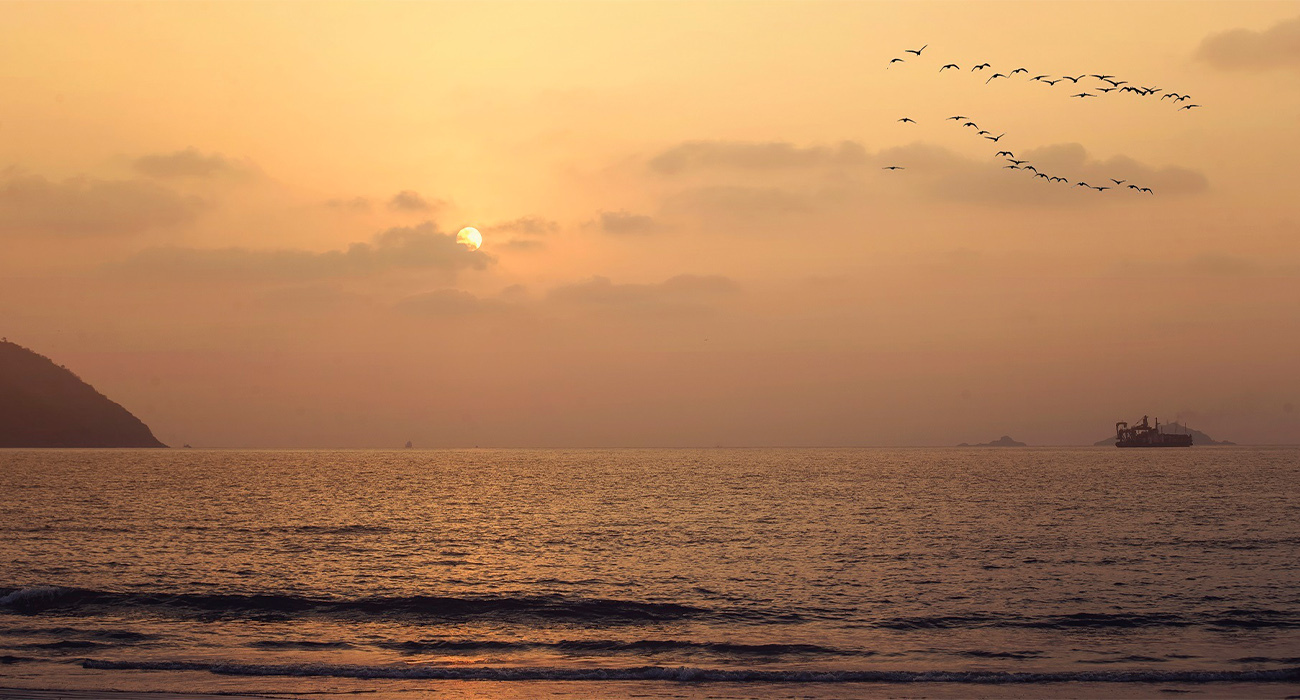 Karwar is a small town located by the Sangam of the Kali River and the Arabian Sea. Known for its enthralling scenic beauty, Karwar is located 50 kilometres from Goa and is slowly gaining recognition. This holiday, if you are looking to go for an adventure to Karwar, here are the top 5 things to do in Karwar.
Dolphin Spotting: If you love spotting Dolphins then Karwar is the best place for you. One can watch dolphins all year round and sometimes can be spotted diving out of the water. You can visit Kurumgad Island, located at a distance of 45 minutes from the main town by boat.
Water Sports: As Karwar has a beautiful beach overlooking the Arabian Sea, you can indulge in water sports like Snorkeling, Kayaking, River Rafting, and Banana Boat rides. All these sports are available at very reasonable prices and are budget-friendly. However, these rides are mostly known from October to February as the weather remains clear.
Trekking: Yana is a small town located at a distance of merely 60 kilometres from Karwąr and is famous for its exotic rock formations. These limestone rocks serve as a popular trekking site for rock climbers and trekkers. There is a temple present in the rocks, and it is lined by caves, most of them serving as the habitat of bats.
Try out Karwar Cuisine: If you are a foodie do try out the local cuisine, mostly the fish recipes. Authentic Karwar dishes are served by local shacks and restaurants of Karwar that includes Fish biriyani, Fish Fries, etc.
Exploring the Beaches: Being a coastal town, Karwąr has several beaches. The main beach is the Rabindranath Tagore Beach and is popular among swimmers. It has a Warship Museum, Rock Garden and a small aquarium located along the coast. If you like to spend some quality time alone, then do try out Devbagh beach, Tilmati beach, Binaga beach and Majalli beach.
Karwar is located 522 kilometres from Bangalore and is a perfect destination for your weekend trip. You can visit Karwąr anytime between the months of October to May, and roads are well connected from Bangalore, Goa and Mumbai.