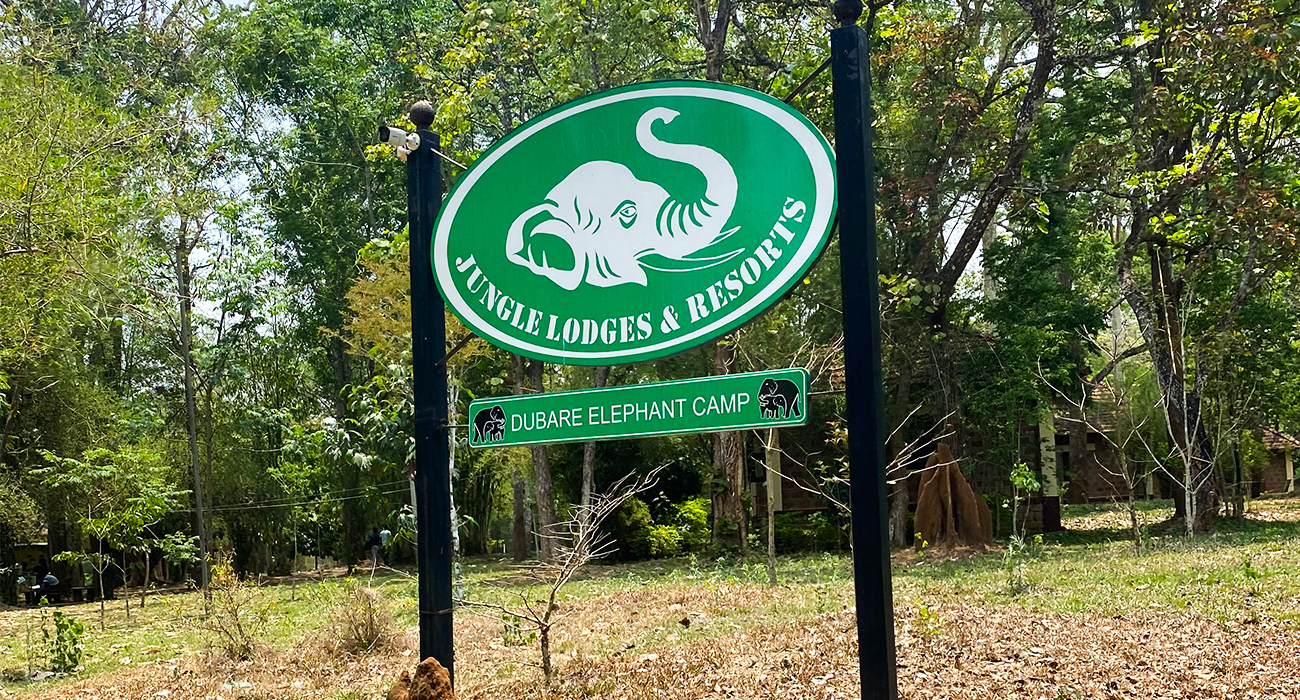 Dubare Elephant Camp
Karnataka has an elaborate and extensive history with the majestic Elephants. The Forest Department of the State has taken several initiatives for the conservation of Elephants. Dubare Elephant Camp is a famous location for wildlife lovers. The camp offers an exquisite opportunity for travellers and adventurous to observe and interact with the magnificent creatures. Elephants in their natural habitat are quite different from those that are reared in a zoo or closed space. Their peaceful yet wild nature comes across clearly to tourists and is quite thrilling to observe.
The different elephant camps across Karnataka including the Dubare Elephant Camp aims to spread awareness regarding these spectacular creatures. It is essential to understand how these magnificent giants work and lead their life. The experience with Elephants in the camp can be quite thrilling and enchanting because of the atmosphere of the place. The camp is located in the middle of lush green forest perfect for observing the incredible flora and fauna of Karnataka.
The Dubare Elephant Camp allows visitors to interact with Elephants and participate in activities that include working in close proximity with these amazing Elephants. Visitors are also allowed to participate in grooming sessions for Elephants where they can offer a scrub-bath to Elephants in the river. Applying oil on the forehead and talks are also included in this procedure. This whole session help understand the processes required for the maintenance of Elephants.
After the bath the Elephants are there and you can observe what kind of food they eat. They also demonstrate and explain how Elephants obey orders and commands. The best time you visit the camp is during the monsoon season. Other wildlife animals like Leopard, Sloth bear, Peacock may also be observed in the region.
The camp has all the necessary amenities that tourists may need during their stay and the arrangements made by the people at the camp are flawless and extremely exciting. The food served at the camp is delicious and the rooms are very comfortable.