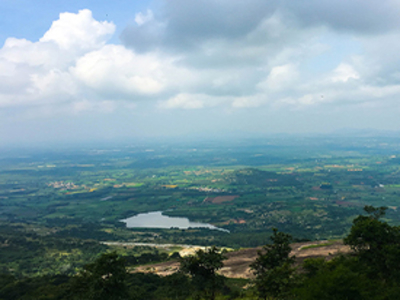 Karnataka is one of the most promising states in India, especially for adventure enthusiasts. Karnataka has one of the best peaks for trekking of which few are identified even by Karnataka Tourism highlighting as Eco Trails. It offers from umpteen easy to difficult treks within the state and in and around Bangalore City. At a distance of about 60 km from Bangalore city lies Channagiri, one of the hills amid the famous Nandi Hills range. With a height of approximately 1350 meters above sea level, the trek to Channagiri is easy and doable.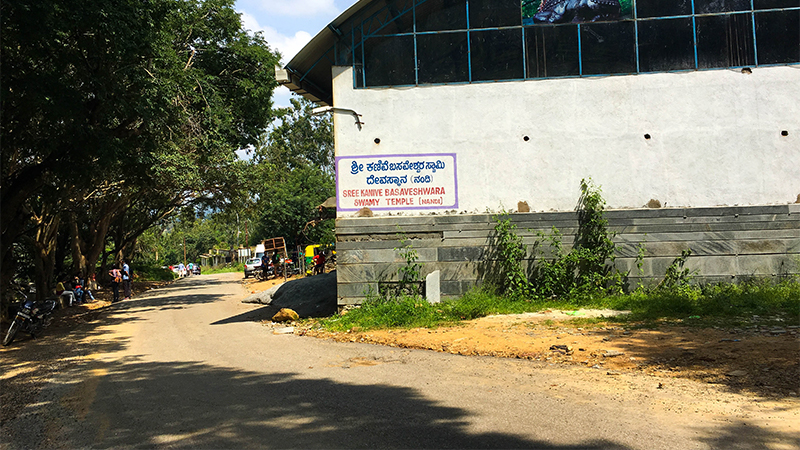 The total trek distance is around 3 km and takes about two to two and a half hours to complete. Take some more time in hand to enjoy the scenic view atop hills from where you can also see other hills in the range. The other hills in this range are Skandagiri, Brahmagiri, and few others. If you are a beginner, Channagiri is one of the most sought treks to start with.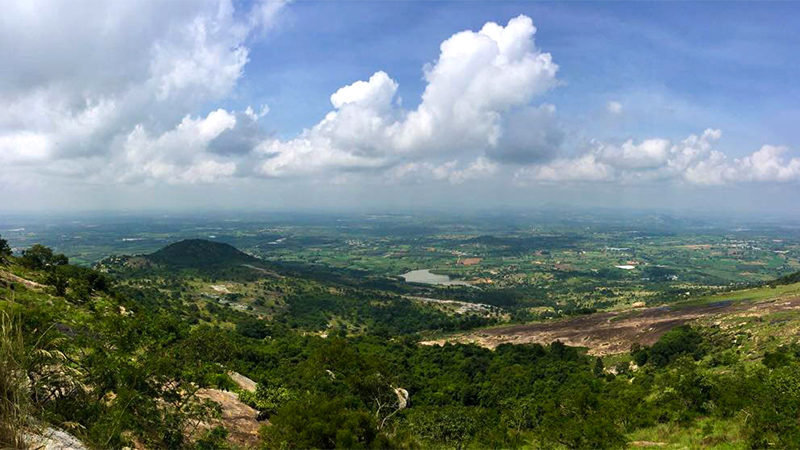 The Trail 
The trail, especially after the monsoon, is densely covered with life-size shrubs and thorny bushes. Rocks and boulders make the trek challenging at some points but it is thrilling. There are few places where one has to be very careful as there are lots of narrow trails but is great fun to cross. The hill is quite steep with some points at an angle of 70 degrees though difficult to climb for amateurs but when with the group one can easily do it. Make sure you trek during the early morning hours and not late evenings for safety reasons.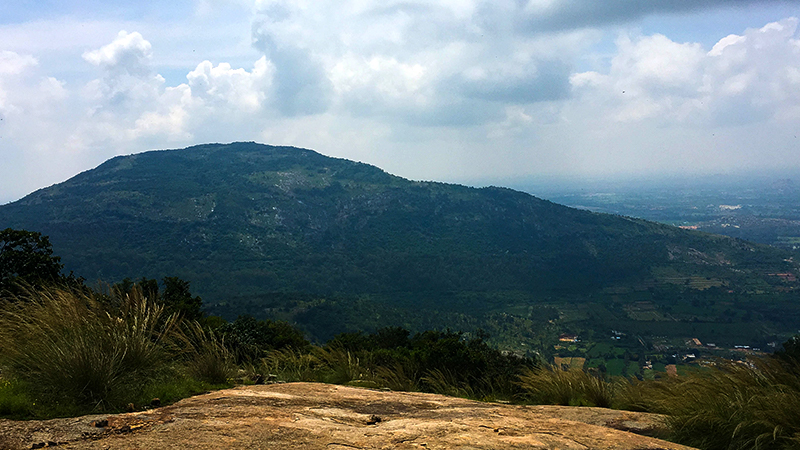 Access to trek is easy and can be done with or without any guidance, but it is always advisable to go with a recognised trek guide. It takes about an hour from Bangalore city to reach the base of Nandi Hills. You can either take Karnataka State buses from Bus Terminal to reach Chikballapur or go by your vehicle. Ideally, if you are going in a group take your vehicle and reach the base latest by 6.30- 7 am to avoid the sun as it becomes hot. The base is where Shree Kanive Basaveshwara Swamy Temple (Nandi) is situated. You can park your vehicle there visit the temple if you wish to and then start your trek from there itself. It's an easy trek so enthusiasts of all age group will love it. Take a break in between to enjoy the serenity and beauty of the mesmerising nature canvas. You need to load yourself with carbs for instant energy, so we took Puliyogre rice, some sandwiches, dates, Chikkis and lots of our water bottles to keep ourselves hydrated. There is nothing available to eat or drink, so carry your food and water.  Make sure you do not litter the area and carry your trash bags to take back which implies travel light☺. The Channagiri hills are adjoined by 2 hills and the view from the top seeing 2 more hills by your side is any trekkers delight.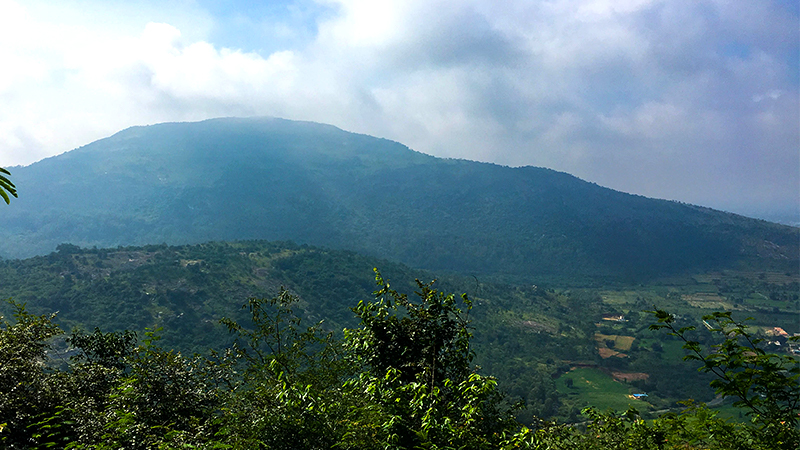 Channagiri trek promises an exciting and rejuvenating adventure through diverse beautiful terrains to enjoy the panoramic view. Though it becomes warm as the sun rises higher if you plan to leave early morning you can enjoy good weather with lesser temperature along with misty and windy surrounding. It makes a fond memory. There are a couple of options available to trek in Channagiri. For those looking for an easier route, the Southern side of the hill is would suit you best and seasoned trekkers who are looking for a challenging trek can opt for the Western side. If you are lucky to witness, you can spot the Peregrine Falcon, the Nilgiri Woodpigeon and the Shaheen Falcon which are believed to be nestled on the route. There are no animals but you may witness a snake or a chameleon. Even if you wish to spend some time atop the hill and enjoy the panoramic view the trek can be completed in half a day with loads of memories and stories to share.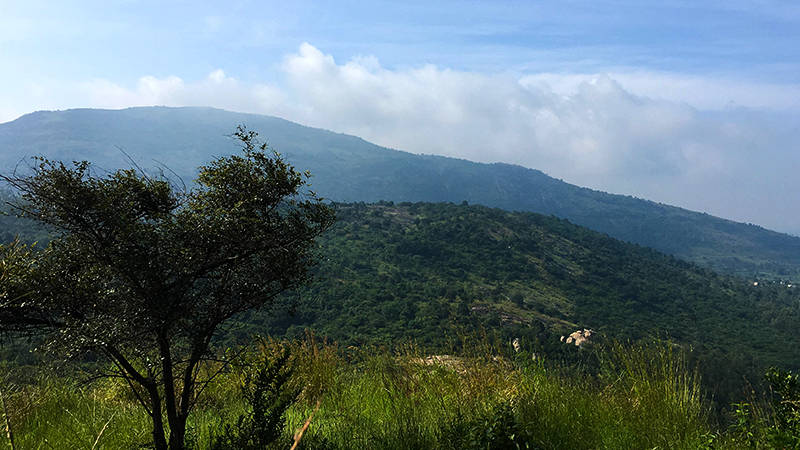 Express Info:
How to reach
By Air- Closest airport is Bangalore International Airport which is hardly 35 km from Nandi hills and can be directly reached by car.
By Train- Chikballapur passenger train from Bangalore City Railway station goes till Nandi station, from there you can take an auto-rickshaw to reach Nandi village or Sultanpet.
By Road– Nandi village is about 60 km from Bangalore city and the road is well maintained and is a nice drive to reach Nandi Village or Sultanpet.
Best time to Visit– Post monsoon from September till February is a good season to trek.
Things to Carry– like any other day trek carry your hydration, snacks or breakfast, emergency medicines, well-worn shoes or sandals, cap, dry-fit clothes and of course your camera to capture scintillating views and moments.
Takeaway 
Channagiri is a day trek and can be finished in 3 hours altogether.
It is an easy trek and can be done by all age groups.
Carry your food and water as nothing is available on the top or in between.
There are no washrooms or public toilets.
Carry a cap if you are going in summers, a rain cheater during monsoon and a sweatshirt in winters.
Wear comfortable clothing and footwear( shoes with a good grip).
Do not litter.
Don't just Trek, enjoy it.
Take all necessary precautions of Covid-19 like social distancing, masks, etc.