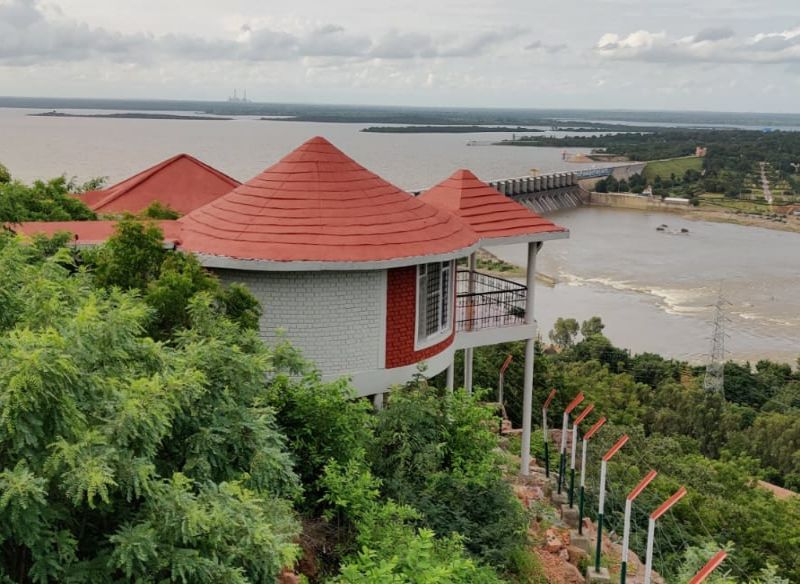 Hotel Mayura Krishna Almatti Dam
Category
No trip to Karnataka would be complete without a trip to the Almatti dam on River Krishna, which has also been developed as a tourist spot and is gaining popularity as a picnic spot for frolicking with friends and family. Located on the edge of Vijayapura and Bagalkot districts, the backwaters of the dam host several migratory birds during summer.
While tourists can enjoy the musical fountains in the evening, the Rock Garden makes a mesmerizing spectacle with its myriad variety of birds, animals, sweeping landscapes, lakes etc.
There is no better view of the Almatti Dam available than from the KSTDC Hotel Mayura Krishna! Located in Almatti, the hotel features a restaurant and garden. It has 12 rooms, 2 suites and 7 cottages and provides free private parking and also offers car hire for guests to go exploring the surrounding area.
The highly professional and multilingual hotel staff is available 24*7 and caters to guests in order to make their stay at the hotel pleasant and comfortable. It is convenient to reach the destination by means air, train and roadways. The nearest airports are in Hubbali and Belagavi.
Hotel Mayura Krishna is started to encourage and develop Almatti as a major tourist destination with a focal point to visit Kudal Sangama, Badami Aihole Pattadakal and Vijayapura.
Locations
Inside Almatti Dam , Sitimani Camp , Rampura Post, Bagalkote - 587207.